China can spy on anyone in the UK through smart fridges, light bulbs and other appliances controlled through an app, a report warned yesterday.
Microchips embedded in cars and domestic appliances pose a 'wide-ranging' threat to national security because China could 'weaponise' them to spy on millions of Britons.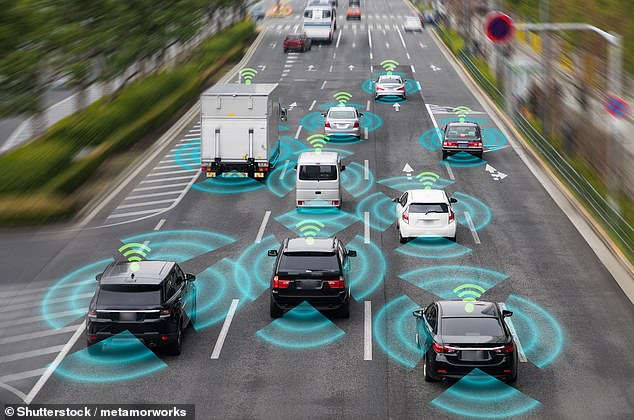 The modules are also found in laptops, voice-controlled speakers, smart watches, smart energy meters, doorbell cameras, police body cams, cashpoints, cars and even hot tubs.
They collect data and can be handed to the Chinese government if ordered to.
A report published by the Washington-based consultancy, Observe, Orientate, Decide, Act (OODA), said the UK Government should do something before it was too late.
Written by a former diplomat in Beijing, Charles Parton, the report warned: 'It's time to wake up – free and open countries should ban Chinese-manufactured modules from their supply chains as soon as possible.'
According to the report, three Chinese companies – Quectel, Fibocom and China Mobile – dominate 54 per cent of the global market in smart devices.
This month, it emerged that security services had dismantled ministerial cars and found at least one of the devices, sparking fears China could track everyone from the Prime Minister downwards.
In 2020, the Government said it would remove Huawei technology from Britain's mobile infrastructure by 2027 amid fears of spying.
Foreign affairs committee chairman Alicia Kearns told The Daily Telegraph: 'Because they are in so many of our mundane day-to-day objects, the risk if someone was to weaponise them is significant.'
Tory MP Ms Kearns added: 'You could track someone and work out where the Prime Minister is going to be, for example, and that would be useful information for terrorists.'