RACE FINISH! 🇦🇬 Team Antigua Island Girls
Team Antigua Island Girls, Kevinia Frances, Samara Emmanuel, Christal Clashing from Antigua & Barbuda have rowed across the Pacific in a time of 41 days, 7 hours, and 5 minutes! Their last stretch into Kauaʻi was battle against treacherous currents and relentless winds, which pushed them further and further North. They never gave up and pushed on with relentless determination, rowing ceaselessly through the night since 1 am local time. It was a display that left all in sheer amazement!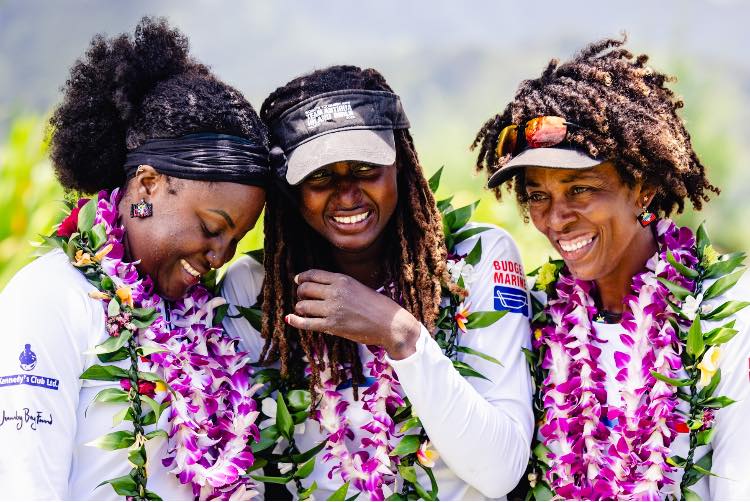 As they approached the finish line in Kauaʻi, the air was charged with excitement, and a huge gathering of supporters awaited to witness their arrival. Proudly waving the flag of Antigua & Barbuda, their nation's colours adorned the scene, a testament to the team's unwavering pride and the nation's unwavering support. This isn't the first time Team Antigua Island Girls have rowed an ocean, having conquered the Atlantic in 2018. On speaking about their experience on the Pacific, Kevinia said "The Pacific is for the daredevils, the live-life-on-the-edge, the thrill seekers."
Their journey was not solely about personal accomplishments; with a charitable cause close to their hearts – Cottage of Hope, they managed to raise an astounding $21,000!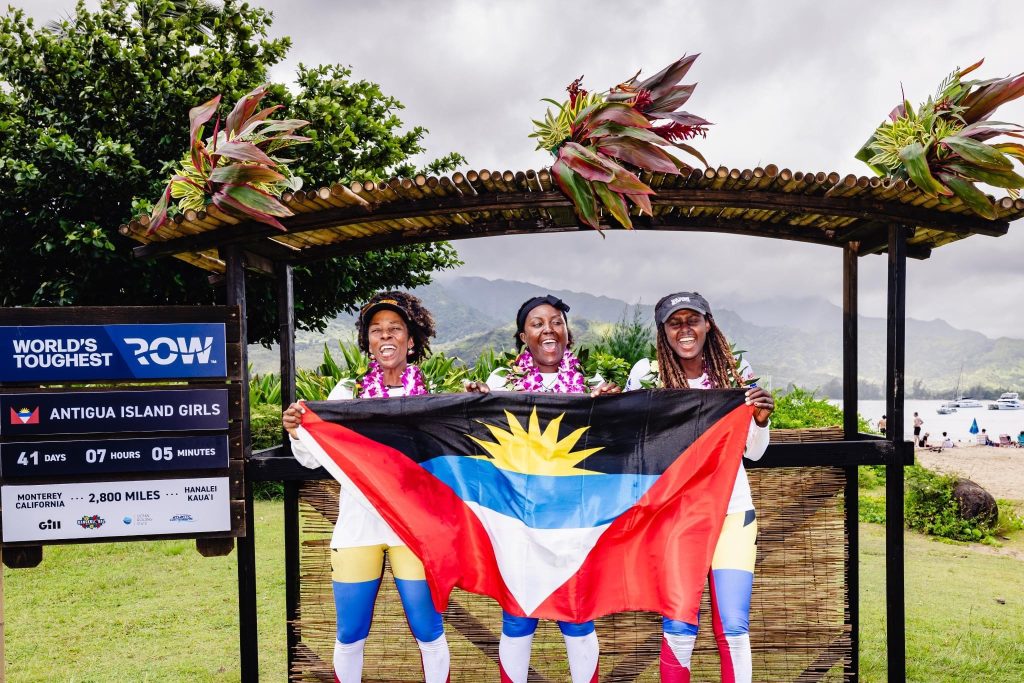 Our Trio emerged as true heroes, their unyielding courage and determination inspiring all who heard their remarkable tale. Let us celebrate these incredible women, Team Antigua Island Girls, for they have proven that with grit, perseverance, and a united spirit, no challenge is impossible! 
Congratulations, Team Antigua Island Girls! Praises indeed for your remarkable achievement, and it's evident that your hard work and dedication have paid off.
Completing your endeavor in 40 days, 7 hours, and 5 minutes is an impressive feat. Your teamwork and support for one another have clearly been instrumental in reaching this milestone. May your success inspire others and serve as a testament to the power of collaboration and determination. Well done!