A British ex-prisoner of war captured in eastern Ukraine revealed he was stabbed and beaten before being told by a Russian officer: 'I am your death.'
Nottinghamshire-born volunteer Aiden Aslin, 28, was punched in the face when he told his captors that he is British.
Aiden finally arrived home on Thursday after five months of torture and exploitation, which included being handed a death sentence after a sham trial in Russian-held Donetsk.
The former care worker, from Newark-on-Trent, described the moment a Russian officer stabbed him and smiled.
Aiden said: 'The officer was smoking a cigarette and knelt down in front of me to ask, "Do you know who I am?" I said "No" and he replied in Russian, "I am your death."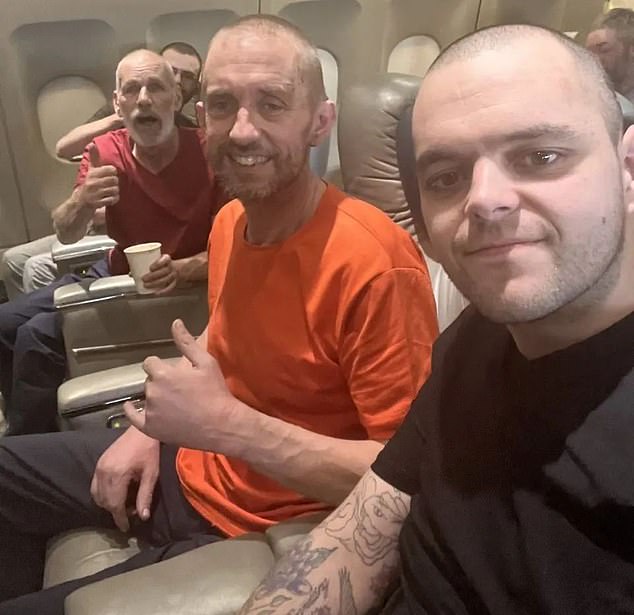 'He said, "Did you see what I did to you?". He pointed to my back. He showed me his knife and I realised he'd stabbed me.
'He then asked me, "Do you want a quick death or a beautiful death?"
'I replied in Russian, "A quick death." He smiled and said "No, you're going to have a beautiful death… and I'm going to make sure it's a beautiful death."'
Aiden's battalion surrendered to Russian forces in besieged Mariupol after weeks of intense fighting ended in April.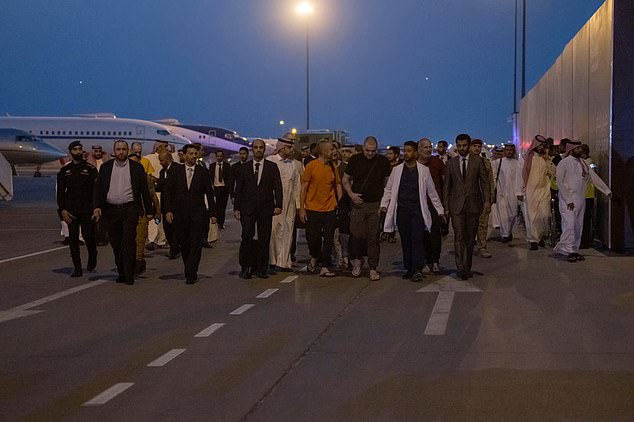 After running out of food, the dogged Ukrainian unit was finally forced to give in.
Aiden phoned his mother and girlfriend, telling them: 'No matter what, I will see you again.'
The group of British hostages were forced to listen to Soviet anthems and ABBA songs at extreme volumes.
Mum Angela Wood, 51, was even contacted by Aiden's captors numerous times – but claimed she 'refused to be cowed'.