Menstruation, also referred to as period, is a natural occurrence amongst women and girls. The term "Period Poverty" describes the financial and educational struggles these individuals face when trying to access menstrual products.
Unfortunately, period poverty exists in Antigua and Barbuda, affecting the physical and mental health of our female citizens within the age range of 8 to 50 years old every month.
On June 10th, 2022, the National Youth Parliament Association of Antigua and Barbuda (NYPAAB) debated and passed the Feminine Sanitary Products Bill.
The debate motivated organisations such as the Antigua and Barbuda Employers' Federation to foster a partnership in combating period poverty. As a result, the fight did not end in the house of Parliament.
The bill's authors, Jahmaal Frederick and Esquire Henry, the youth parliamentarians of St. Paul and All Saints East & St. Luke, respectively, embarked on the 'Menstrual Project'.
The project is designed to educate young girls and boys within schools across the nation on menstruation and period poverty.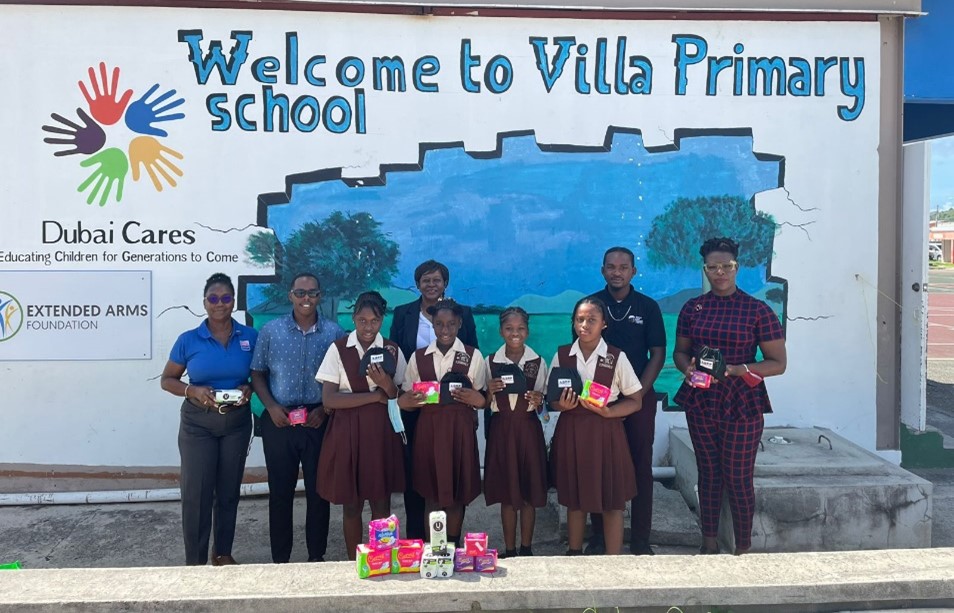 On September 23rd, 26th and 28th, the NYPAAB and the Antigua and Barbuda Employers' Federation visited five schools across the nation: All Saints Secondary, Green Bay Primary, Clare Hall Secondary, Ottos Comprehensive, and Villa Primary. During the visit, the members of both organisations had an interactive session with the students. The NYPAAB informed the students about menstruation and period poverty. They covered topics such as symptoms and treatments, items needed for menstruation, and proper usage and disposal of pads.
The boys were also educated on how they could play a supporting role in assisting the girls during that time of the month. Additionally, the Antigua and Barbuda Employers' Federation graciously donated items, including sanitary napkins, panty liners, wipes, disposable bags, and pouches.
The youth parliamentarians plan to continue the project to partner with other organisations willing to combat the fight to lower the period poverty rate in Antigua and Barbuda. For more information, contact Co-chairs Esquire Henry via Esquire.herny23@gmail.com, (268) 723-0847 or Jahmaal Frederick via (268) 776-1348.