SOURCE: NHC – Tropical Storm Bret has emerged in the Central Atlantic, raising concerns for the Lesser Antilles.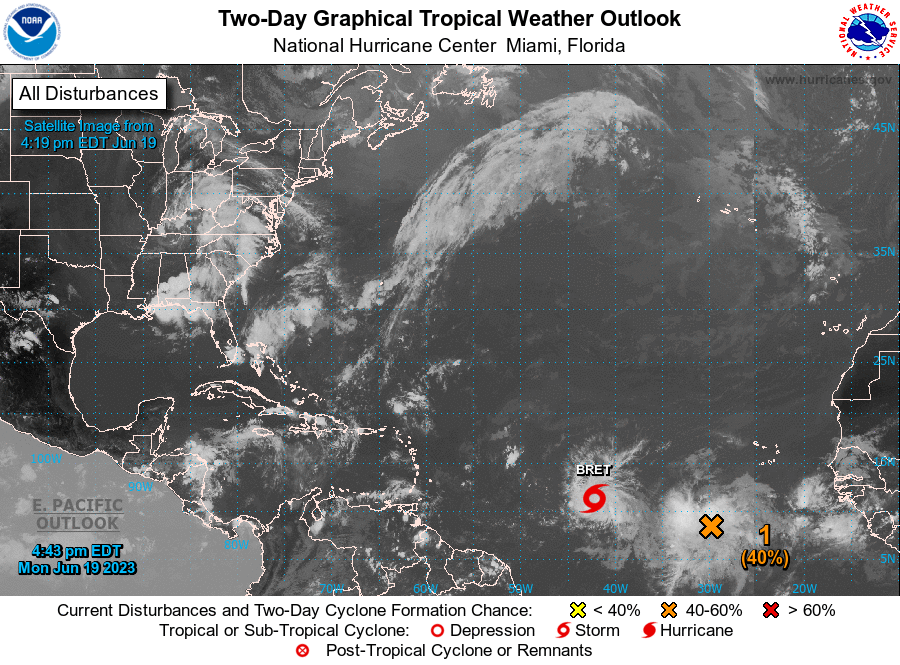 Residents are urged to monitor the storm closely and take necessary precautions. While its trajectory and intensity are uncertain, authorities stress the importance of staying informed and prepared.
Updates from local meteorological agencies are crucial, and residents should review emergency plans and secure supplies. Stay tuned for further updates on Tropical Storm Bret.