BBC News
Celebrities and fans have paid tribute to Tina Turner, the soul star behind hits like The Best and What's Love Got to Do With It, who has died aged 83.
Beyoncé said she was the "epitome of passion and power", while Sir Mick Jagger called her a "wonderful friend" and "enormously talented" performer.
Turner was also praised by Mariah Carey and Oprah Winfrey as a "survivor" who overcame years of domestic abuse.
The Obamas praised her for "singing her truth through joy and pain".
They were joined by current US President Joe Biden, who noted that Turner had started life as a farmer's daughter and hailed her "once-in-a-generation talent".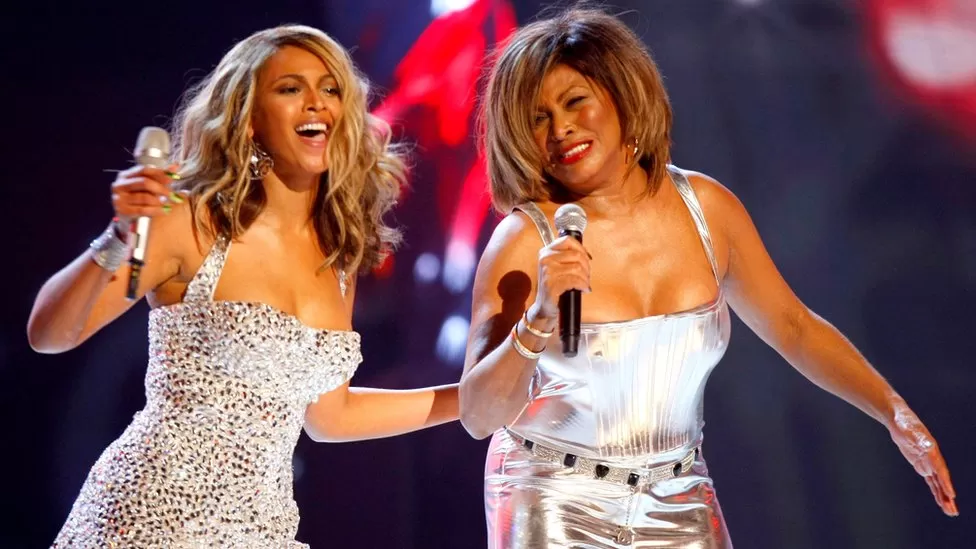 The singer's death was announced on Wednesday by her publicist. No cause was given, but she had suffered a number of health issues in recent years, including a stroke and kidney disease.
Known as the Queen of Rock and Roll, she was a firebrand on the stage, and one of the most unforgettable vocalists of her generation.
She embarked on her singing career in the 1950s and found fame with the Ike Turner Revue, before re-emerging as a solo star in the 1980s.
US singer Gloria Gaynor said Turner "paved the way for so many women in rock music, black and white".
"She did with great dignity and success what very few would even have dared to do in her time and in that genre of music. "
Another contemporary, Diana Ross, said she was "shocked" and "saddened" by Turner's death; while Dionne Warwick remembered her as an "eternal ball of energy".
Mick Jagger, who often collaborated with Turner, wrote on Twitter: "I'm so saddened by the passing of my wonderful friend Tina Turner.
"She was truly an enormously talented performer and singer. She was inspiring, warm, funny and generous. She helped me so much when I was young and I will never forget her."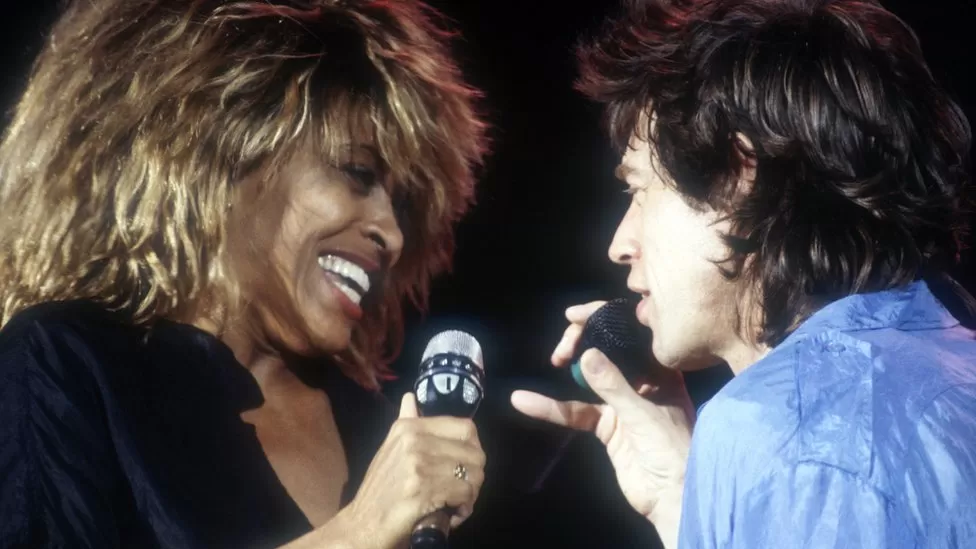 Sir Elton John called Turner a "total legend on record and on stage".
He said: "We have lost one of the word's most exciting and electric performers… She was untouchable."
Welsh star Dame Shirley Bassey recalled how Turner "really gave it her everything and was a fantastic performer", and US Government space agency Nasa added: Simply the best. Music legend Tina Turner sparkled across the stage and into millions of hearts as the Queen of Rock 'n' Roll. Her legacy will forever live among the stars."