It was all smiles at Government House on August 14, 2023 as Day 3 of Youth Week culminated with the appointment of nine National Youth Ambassadors.
The prestigious cohort includes six males and three females: Ezekiel Francois, Jahmaal Frederick, Esquire Henry, Chrysean Jarvis, Kerron Mckenzie, Shaquan O'Neil, Alisha Clue, Pia Nichols, and Janet Simon.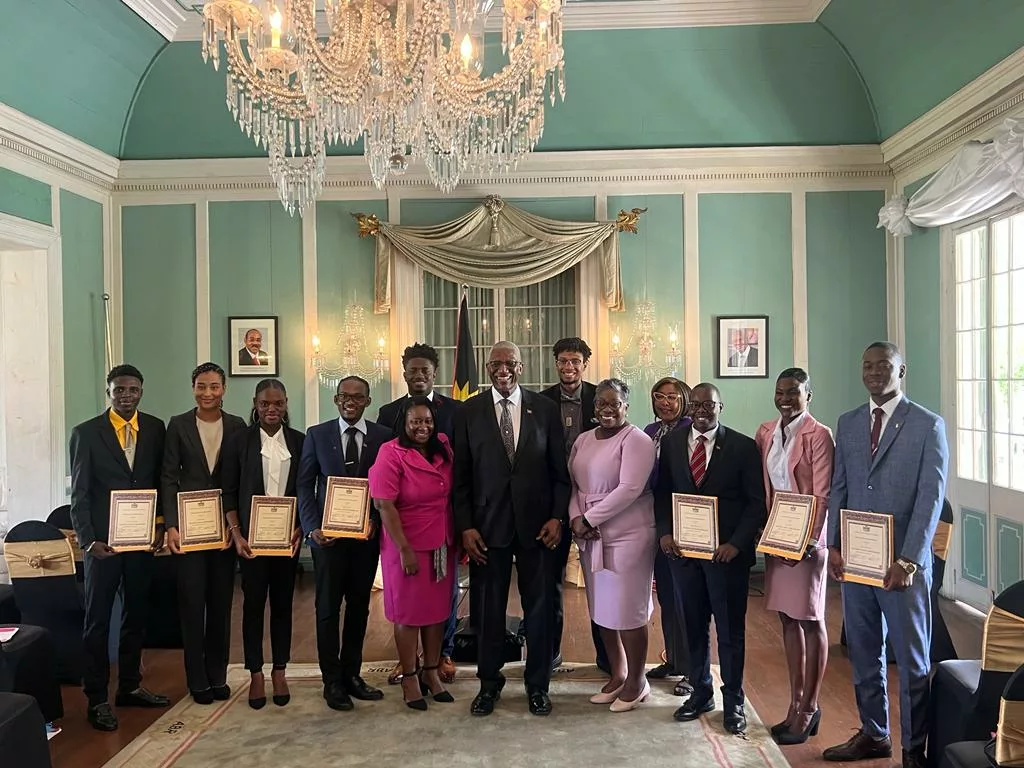 In attendance were the Governor General of Antigua and Barbuda, His Excellency, Sir Rodney Williams; Minister of State in the Ministry of Health, Wellness Social Transformation and the Environment Senator Samantha Marshall; Director of Youth Affairs Dr Jrucilla Samuel; parents and a multitude of supporters.
Dr Samuel reminded the exceptional group of leaders that being a Youth Ambassador is not just a title, but a call to action — a call to be a beacon of hope, a catalyst for progress, and a bridge between generations. The director emphasised that the group of young leaders has the unique ability to bridge the gap between the wisdom and experience of those who came before them and the fresh perspectives and innovative ideas of their own generation. She also urged them to let their actions speak louder than their words.
His Excellency Sir Rodney Williams thanked the Department of Youth Affairs (DYA) for empowering young people and highlighted the importance of the DYA's vision of a transformed Antigua and Barbuda, rich in human and social capital. The Governor General also echoed the sentiments of Senator Marshall who urged young people to embrace the opportunity with open hearts and minds and she reminded them of the need to amplify their voices and advocate for the rights of their peers.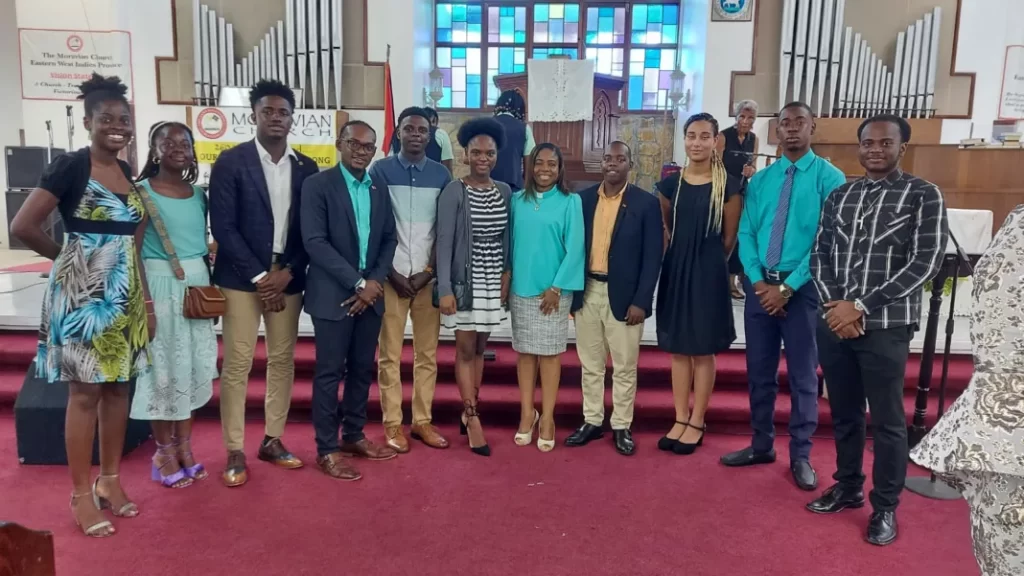 YouthZone will highlight the work and platforms of the nine National Youth Ambassadors in upcoming editions. The DYA Youth Week commenced officially on August 12—International Youth Day. A multitude of young people gathered for the mural painting at Greenbay Primary School which is collaborative effort between the DYA and Youth Arise, under the leadership of Makiba Ward.
August 13 was the official church service commemorating International Youth Day at Spring Gardens Moravian Church. From puppeteers to melodious renditions, the congregation was entertained. Then it was time for the sermon. Reverend Judy Winspeare-Philip encouraged youth to rise above the pressures of materialism and peers. She underscored the need for parents to be vigilant and recognise early changes in their children, and she urged them not to transfer their responsibilities to teachers and youth leaders.
Members of the New Maranatha Seventh Day Adventist Church also celebrated International Youth Day. On August 12, Pastor Shorn Bridges highlighted the significance of the theme "Green Skills for Youth: Toward a Sustainable World". He called for responsible stewardship in a world marred with sin and pollution. A comical dramatic presentation also captured the significance of green skills, which enhance employability and open up job prospects for youth.
Day 4 of Youth Week continues today with a hike and clean-up at Fort Barrington, followed by Literacy Day on August 16 and a few philanthropic activities, including a Food and Clothes Drive. Youth Week concludes on August 18 with a Sports Day Bash at Runaway Beach.