(OBSERVER)The Queen of Antiguan soca music, Soca Diva Claudette 'CP' Peters wrote a new chapter of her reign by dominating the stage and the Party Monarch competition once again, winning her eleventh title since her first appearance.
Claudette Peters, until a few months ago, did not plan to take part in the competition but with the support and urging of her fans, came out of retirement to defend her crown in the Groovy segment.
With her song 'Nat U', Peters' performance told the story of her legacy and that after so many years of competing, she was in a place which her naysayers and her opponents could not breach.
As she told the audience in the middle of her performance, "Nobody can tell me what is happy for me.
"I have been through this business for so many years — I have had my ups and downs, my ins and outs and I appreciate everything that I have gone through.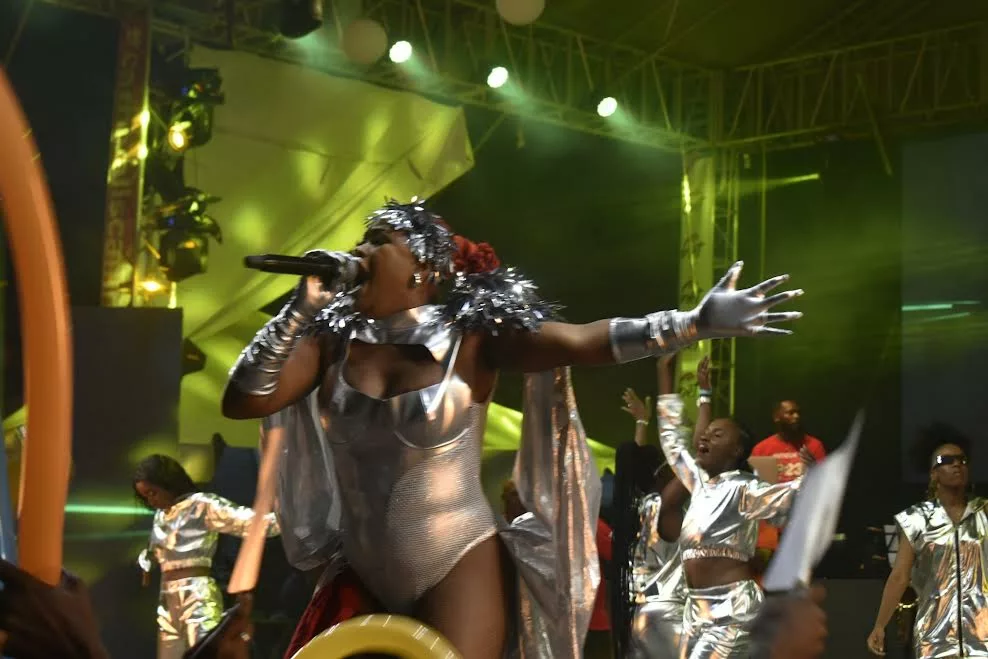 "And listen to me: nobody was pushed aside for me to get to where I am today. Mi fight hard to be which part today yah and when you fight hard, the victory sweet.
"Tell them bang me, bang me, bang me!"
After her victory, Peters, together with her family, friends and her team, said: "We would just like to say thank you to the fans who pushed and encouraged and grinded me to enter, without them, I am not who I am.
"It means that for the folks who are actually supporting are the folks who are the ones responsible for making the decision whether or not an artist enters a competition because it is what they live for—they live for standing right there."
When asked what is next for her and whether she will continue to compete in the soca competition, Peters simply responded: "And the chapter continues…"
Dennis 'Menace XL' Roberts placed first runner-up by performing 'Sugar Daddy' and entering the stage through an escort by a Special Security Services armoured van and security personnel, dressed in full colourful pimp-like clothing, and a team displaying Courts Ready Cash logo.
Lennard 'Young Lyrics' Henry completed the winners circle by copping the second runner-up position with his performance of 'Mr Anything' — a touching performance dedicated to his mother, with elements like Beauty and the Beast and other Disney inspired characters dancing on stage throughout.
The Party Monarch competition was delayed by more than an hour due to major technical glitches but did not stop patrons from enjoying the on-stage performances of the competitors.