"
Manchester United star Mason Greenwood was spotted walking around with his pregnant girlfriend who he plans to marry.
The striker, who was pictured outside the five-star Langham Hotel in central London, is expecting his first child this summer.
The 21-year-old was pictured with the university student, who were both dressed in white tracksuits and carrying Louis Vuitton luggage, outside the hotel where rooms can cost around £600 a night.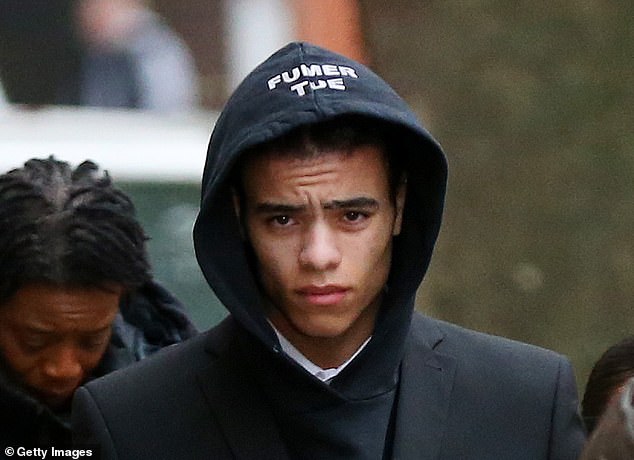 It is believed the 21-year-old has already discussed marriage plans with his family members, according to The Sun.
This comes after the 75,000-a-week footballer was arrested following an allegation made against him by a woman which put his career to a halt. 
Greenwood was charged with attempted rape, assault as well as controlling and coercive behaviour.
A decision was made by the CPS to discontinue prosecution in accordance with the Code for Crown Prosecutors following the 'withdrawal of key witnesses'.
Manchester United will hold an internal investigation into the circumstances surrounding his arrest.
The club also released a statement saying the club 'Notes the decision of the Crown Prosecution Service that all charges against Mason Greenwood have been dropped. The club will now conduct its own process before determining next steps.'
It is said the star has spoken to United's manager Erik ten Hag but his future at the club and international level remains uncertain, with a report in The Sun claiming Greenwood will never be selected again for England by Southgate.
Greenwood released a statement after the charges were dropped, stating that he was 'relieved that this matter is now over'.
The forward is still reported to be hopeful he can still resurrect his England career.
I
"