CNN —
"Everything Everywhere All at Once" was all over the Oscar ceremony, marking a resurgence for theatrical releases in a year that still saw Netflix – as the preeminent streaming option – make its presence felt.
If the Academy wanted a drama-free awards after last year's incident involving Will Smith and Chris Rock, the group can breathe a sigh of relief over not needing to call upon the services of the crisis-public-relations team that it retained just in case.
What they got, instead, was a frequently heartfelt and moving ceremony, prompting actor Riz Ahmed to observe about an hour into the show, after presenting best documentary to the CNN Films presentation "Navalny," "It's an emotional year."
That it was. "Everything Everywhere" kicked off its big night by sweeping the supporting honors for Jamie Lee Curtis and Key Huy Quan, who both set an enormously high bar for those who followed with their tearful acceptance speeches – Quan calling his win "the American dream," and Curtis repeating "I just won an Oscar" to all those she wished to thank, including her late parents, Janet Leigh and Tony Curtis, who were both once nominees.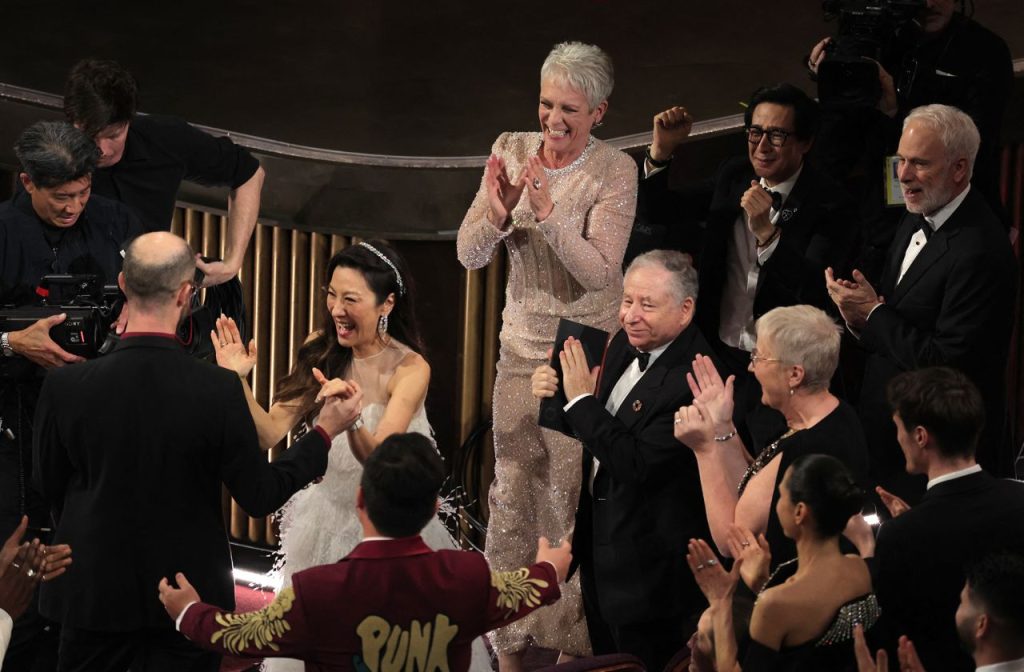 The eccentric science-fiction concept went on to win seven awards, including writing and directing for the team of Daniel Kwan and Daniel Scheinert (known as "Daniels"). That's the most hardware for any movie since "Gravity" equaled that total in 2009, a tally last exceeded by a best picture winner with "Slumdog Millionaire" 14 years ago.
Without rivaling the year's major blockbusters, "Everything Everywhere" was a surprise theatrical hit, grossing more than $100 million worldwide, a record for its independent distributor, A24.
More tears flowed when Brendan Fraser was rewarded for his work in "The Whale" (as was the movie's makeup team), while "Everything Everywhere's" Michelle Yeoh received her history-making lead actress statuette as an Asian woman from another trailblazer, Halle Berry, kissing her award for good measure.
Becoming the first Black woman to receive two Oscars, "Black Panther: Wakanda Forever" costume designer Ruth E. Carter looked skyward and asked the late Chadwick Boseman to look after her mom, who recently died at the age of 101.
Lady Gaga's performance of "Hold My Hand" from "Top Gun: Maverick" also featured a dedication to the late Tony Scott, who directed the original, in an evening that maximized its entertainment aspects by putting star-driven musical performances front and center.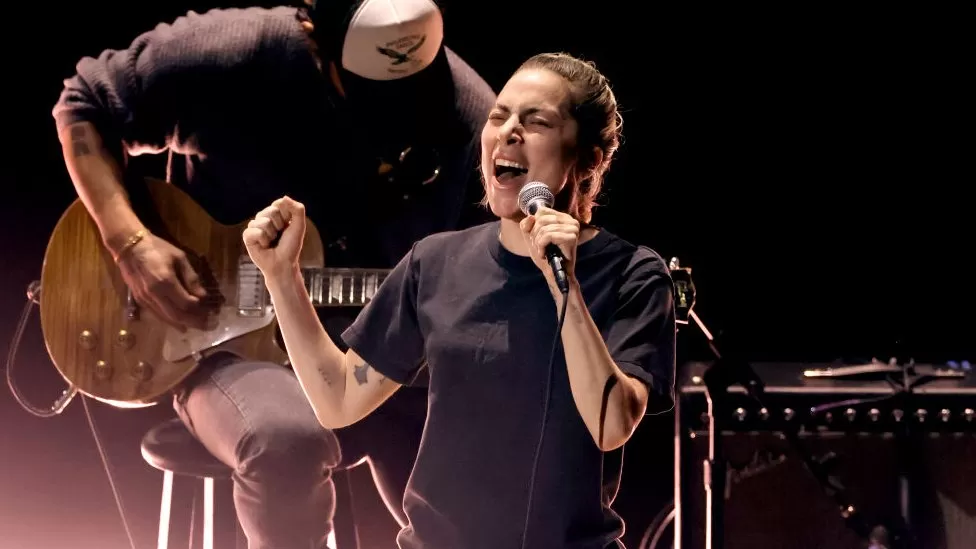 Host Jimmy Kimmel set the tone after literally parachuting into the ceremony, delivering an opening monologue that poked fun at the event, last year's tumultuous moment and the high-profile attendees who were there and (in the case of Tom Cruise and James Cameron) who weren't, without appearing to be mean spirited.