(OBSERVER)Family, friends and loved ones of Lady Marie-Louise Shoul said goodbye yesterday to the woman that they called blessed and a pillar of the local community.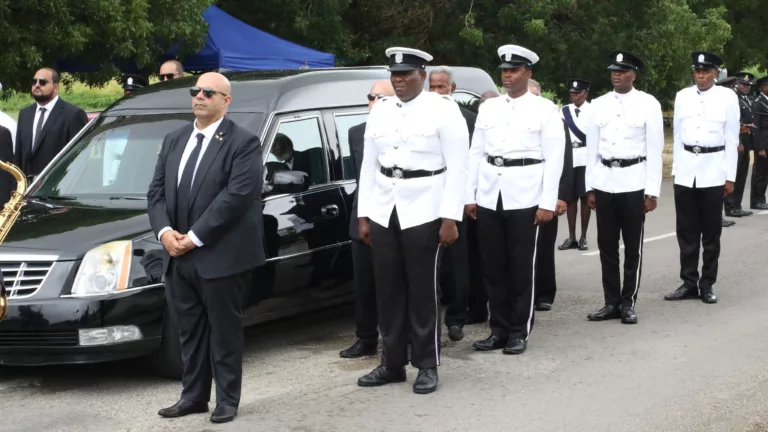 In addition to her community activism assisting the underprivileged, Lady Shoul, who died earlier this month at the age of 100, is remembered for her dedication to coaching the contestants in the Queen of Carnival competition, thereby ensuring that they were always well prepared.
The funeral procession left her home in Hodges Bay at 12.45pm Tuesday, travelled past the former parliament building and then made its way to the Holy Family Cathedral for the thanksgiving service.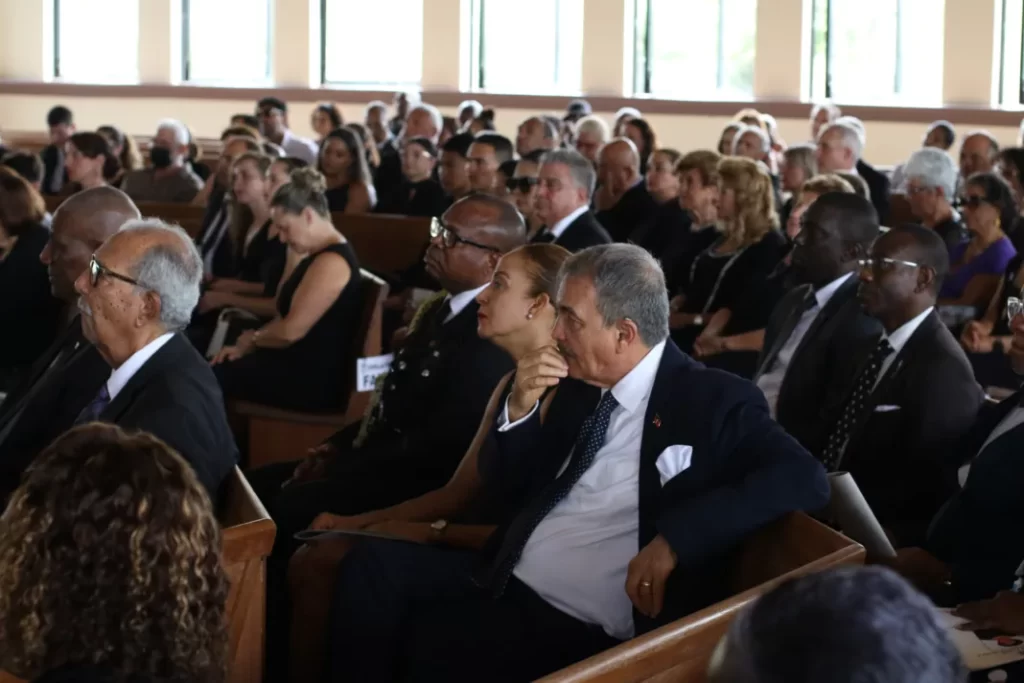 Delivering the eulogy, her son Ambassador David Shoul spoke about the efforts that his mother put into the establishment of Antigua Carnival.
"Because her husband, our father the late John Ferdinand Shoul, was highly respected, loved and trusted by the Father of the Nation, Sir Vere Cornwall Bird, our mother was instrumental in all of the social aspects of government, for example it was at Newgate Street [the Shoul family home] that Carnival was started.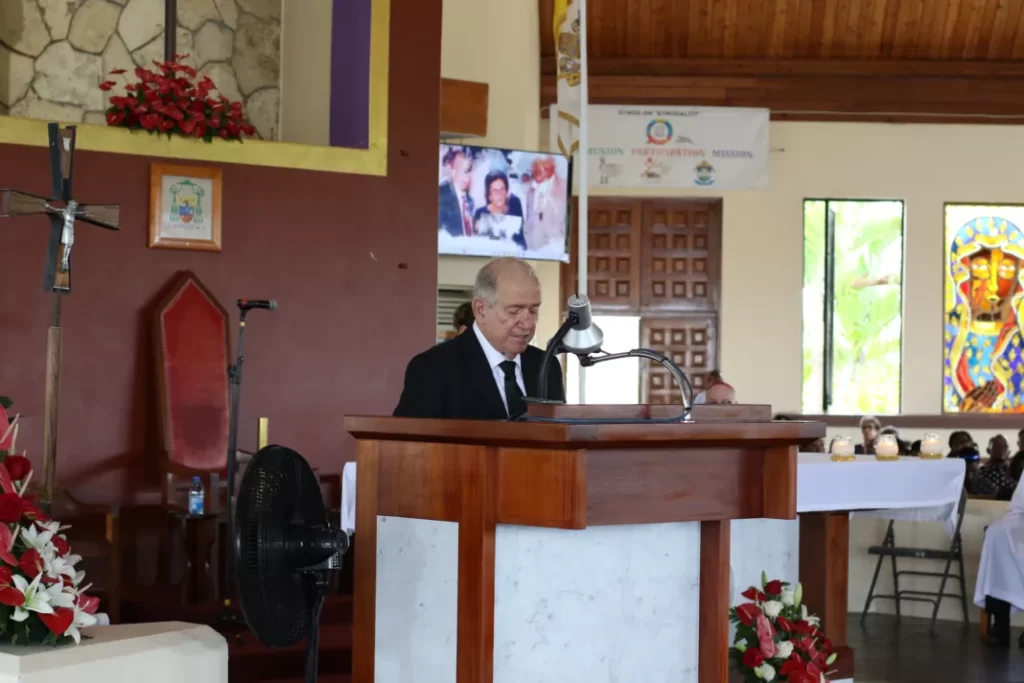 "At the request of Sir Vere, my father and mother, along with other outstanding citizens of this nation, began crafting the festival," he said.
Ambassador Shoul also spoke about his mother's belief in family and her kindness towards everyone who knew her.
"She had a passion for family and, on one of the many occasions when we all gathered, she considered herself blessed to see her generations around her.
"Elena and I—her two surviving children, we do not mourn, rather, together with the rest of her family, we celebrate with our hearts uplifted the wonderful life that Lady Shoul lived," he added.
Lady Shoul was born in 1923 to Lebanese parents, Antoine and Sophie Younis, in Guadeloupe, spent her early years in Dominica and arrived in Antigua at the age of 12.
She celebrated her 100th birthday on April 28. Along with her two children, she is survived by five grandchildren and nine great-grandchildren.
Governor General Sir Rodney Williams, Prime Minister Gaston Browne, former Prime Minister Baldwin Spencer, parliamentary representatives, senators, and other high ranking government officials all came out to celebrate the life of one of Antigua and Barbuda's icons.