Virgin Galactic's VSS Unity, the reusable rocket-powered space plane carrying the company's first crew of tourists to space, successfully launched and landed on Thursday.
The mission, known as Galactic 02, took off shortly after 11am ET from Spaceport America in New Mexico.
Aboard the spacecraft were six individuals total – the space plane's commander and former Nasa astronaut CJ Sturckow, the pilot Kelly Latimer, as well as Beth Moses, Virgin Galactic's chief astronaut instructor who trained the crew before to the flight.
The spacecraft also carryied three private passengers, including the health and wellness coach Keisha Schahaff and her 18-year-old daughter, Anastasia Mayers, both of whom are Antiguan.
According to Space.com, Schahaff won her seat aboard the Galactic 02 as part of a fundraising competition by Space for Humanity, a non-profit organization seeking to democratize space travel. Mayers is studying philosophy and physics at Aberdeen University in Scotland. Together, Schahaff and Mayers are the first mother-daughter duo to venture to space together.
"When I was two years old, just looking up to the skies, I thought, 'How can I get there?' But, being from the Caribbean, I didn't see how something like this would be possible. The fact that I am here, the first to travel to space from Antigua, shows that space really is becoming more accessible," Schahaff said in a statement last month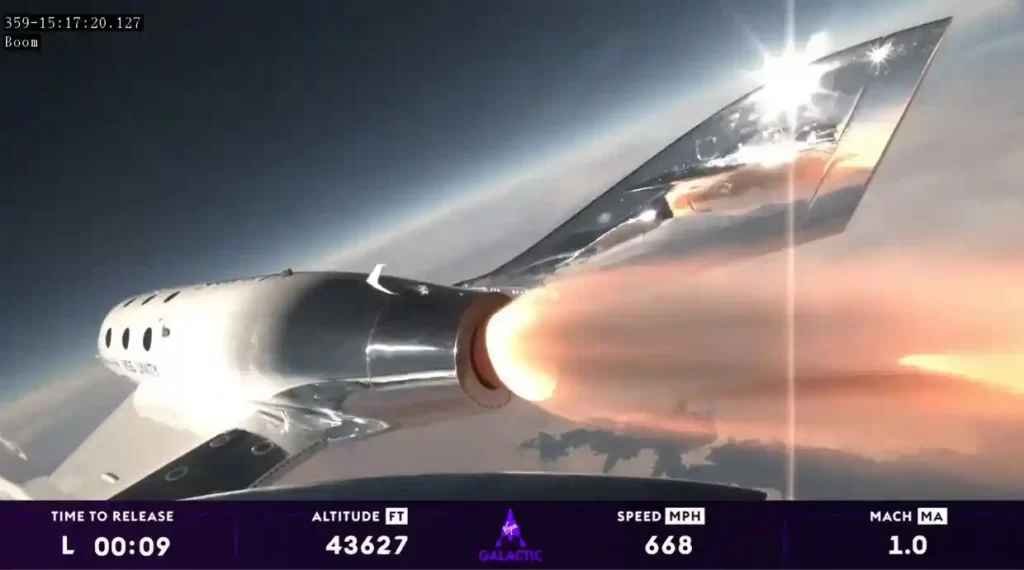 Aboard the flight was also the former Olympian Jon Goodwin, who participated in the 1972 Olympics in Munich as a canoeist. At 80 years old, Goodwin was the second passenger with Parkinson's disease to embark on a trip to space.
"When I was diagnosed with Parkinson's in 2014, I was determined not to let it stand in the way of living life to the fullest. And now for me to go to space with Parkinson's is completely magical," he said in a news release. "I hope this inspires all others facing adversity and shows them that challenges don't have to inhibit or stop them from pursuing their dreams," Goodwin said.
Galactic 02 is a suborbital flight. However, despite VSS Unity not reaching orbit, the trajectory allows passengers to experience several minutes of weightlessness at an altitude high enough for them to see the Earth's curvature, Space.com explains.
Following liftoff, Virgin Galactic's carrier plane VMS Eve transported VSS Unity to an altitude of about 50,000ft. Eve then dropped Unity which then fired its own rocket motor and ascended to suborbital space. Passengers aboard experienced approximately 3Gs.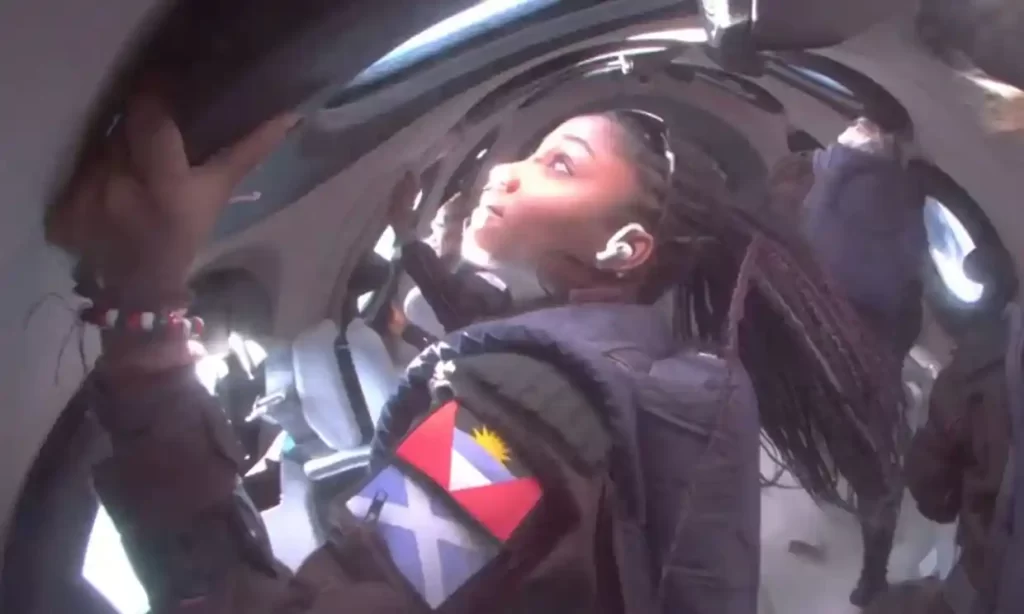 Antiguan Anatasia Mayers Looking out of the spacecraft's windows
Looking inside the spacecraft showed the passengers unstrapping themselves from their seats and peering out down to earth through the windows as they floated throughout the spacecraft.
Despite Galactic 02 being Virgin Galactic's second commercial spaceflight mission, it is the first flight to carry private customers. In June, Galactic 01 carried three crew members from the Italian air force and the National Research Council of Italy.
In July 2021, Virgin Galactic's founder Sir Richard Branson traveled to space and back aboard the VSS Unity, a mission that marked the billionaire's entry into the new era of space tourism helmed by other billionaires including SpaceX founder Elon Musk and Blue Origin founder Jeff Bezos.
According to Virgin Galactic, the company has already booked a backlog of about 800 customers. Tickets have ranged from $250,000 to $450,000.