National scholarship winner In Trinidad Jilisse Roberts hit a stumbling block during her studies at Naparima Girls' High School after her mother, Lystra, suffered kidney failure.
But despite high medical costs, anxiety and worry, Roberts pushed through and won an additional scholarship in Modern Studies at the Caribbean Advanced Proficiency Examinations. She was one of 19 girls from Naparima Girls' High School who won scholarships this year.
Speaking at her St Johns home in San Fernando yesterday, Roberts said she now plans to donate a kidney to her mother.
She said her parents, Jay and Lystra Roberts, were extremely supportive of her. Her mother would lie with her while she was studying, do all the household chores and prepare additional schoolwork for her. She also organised extra lessons for Roberts even before she wrote the Secondary Entrance Assessment examinations.
"I am my mother's princess and everything I do, she is with me," Roberts said. She recalled the days when she would travel to the San Fernando General Hospital and speak to the nurses, then walk down the Harris Promenade to the school at Pointe-a-Pierre Road.
Roberts said on one occasion she had to see the guidance counsellor as she could not contain her tears over her mother's illness.
"During Sociology unit one I was having a panic attack. I wasn't retaining any of the knowledge. I was in full tears because I realised I'm not going to do well, and I did not want to disappoint my mother and father. It was self-doubt all the way," she recalled.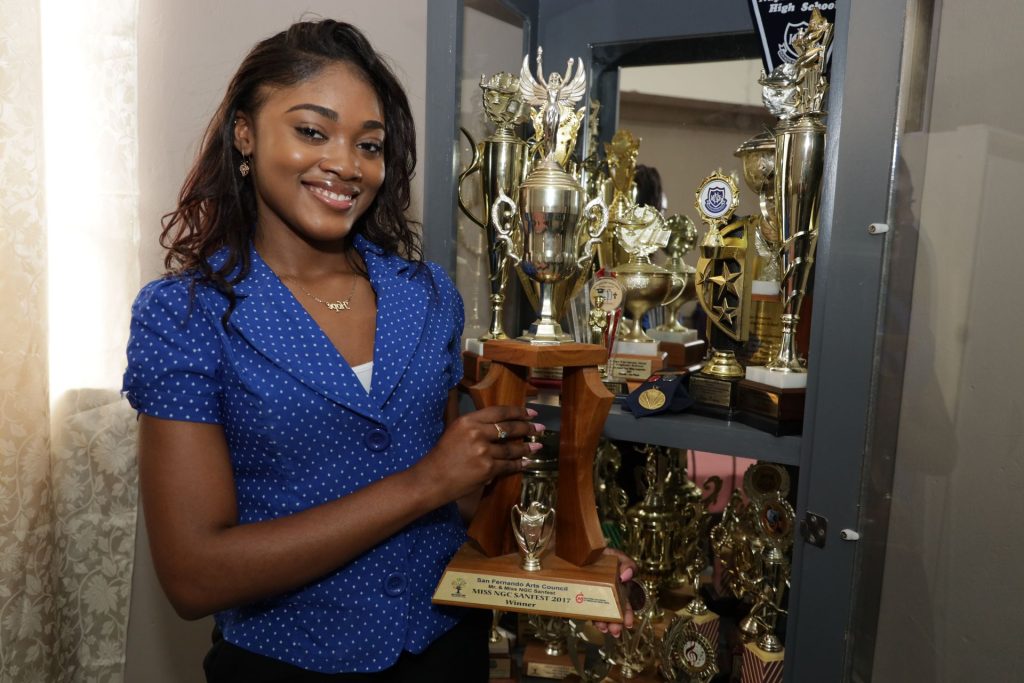 "We worked hard, lessons upon lessons, classes, crash courses and then the day before exams I felt overwhelmed. I wrote it and I came 6th nationally, it was a big moment, and I was shocked. I was proud," she recalled.
She said medical expenses were high and so the teachers rallied around her. She brought things to school and sold them to supplement the family's income.
Roberts, who now works at Toymart in Gulf City, said she wanted to get work experience and also contribute financially to her family.
She said her greatest gift to her mother would be to donate a kidney to her, so she can resume a normal life without dialysis.
"After all her sacrifices, I am happy to make her proud. In her sick bed, she lies down with me. She was always there with me. If I was stressed, mommy stressed. We were in this together," she added.
Lystra also suffers from lupus.
Roberts said she hoped to start her classes at the University of the West Indies in September and pursue law.
She thanked all her teachers and her principal, Karen Bally.
"The teachers are like my parents at school. Ms Polliah told me don't worry. I thank God for all of them," she added.
The news of her scholarship came as she celebrated her birthday.
Apart from her regular job and her school studies, Roberts also does TikTok videos sharing advice on studying, tips for working past papers and hints to de-stress.