Maureen Barnes-Smith was trying, unsuccessfully, to appear calm, but in the end she could not mask her excitement and pride at hosting the entire sales team from Air Canada Vacations (ACV), the first time since 2020, for their in-person strategy and planning session at Sandals Royal Caribbean in Montego Bay, Jamaica.
Barnes-Smith, the Jamaican-born vice-president of sales and marketing, Canada for Unique Vacations Canada, affiliate of the worldwide representatives of Sandals Resorts and Beaches Resorts, described the event as "an incredible opportunity".
"During this first winter season with relaxed travel protocols in place for Canadians, it was imperative that we showcase the best of Sandals and the best of Jamaica to one of our key travel industry partners," she told the Jamaica Observer.
Mission accomplished.
"The chance to host the full complement of both "Inside and Outside Sales" team members from Air Canada Vacations was simply one that I could not let pass by. I'm confident that the partnership between Sandals Resorts and Air Canada Vacations has become even stronger following these extremely productive few days in Jamaica," added Barnes-Smith.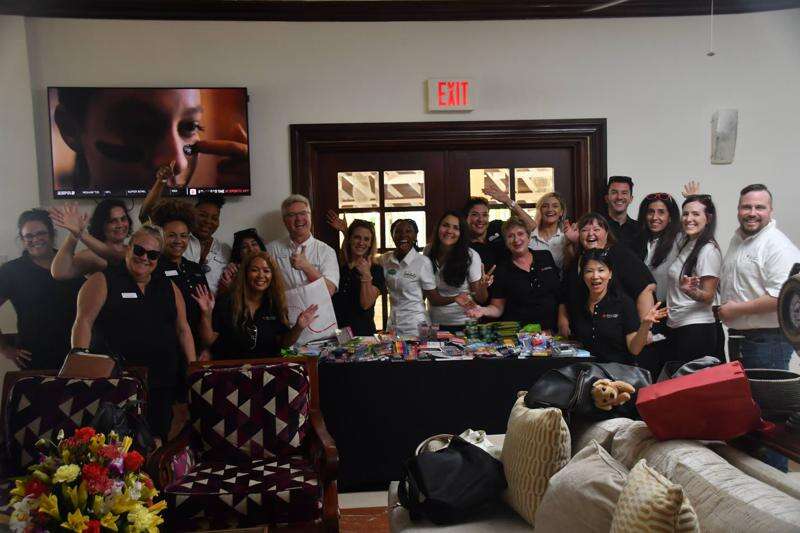 Over the course of the meetings, the ACV team led by Director of Sales Ana Paula De Souza conducted comprehensive tours of both Sandals Royal Caribbean, with the popular over-the-water villas the main highlight, and the flagship Sandals Montego Bay resort.
They also participated in motivational presentations from Gary C Sadler, the Jamaican-born executive vice-president, sales & industry relations, Unique Vacations Inc, and used the opportunity to make generous donations to the Sandals Foundation through its "Pack for a Purpose" programme.