(JamaicaObserver)OCHO RIOS, St Ann – Several residents took to the streets of Discovery Bay on Sunday afternoon to register their grief and sorrow following the rape and murder of eight-year-old Talia Thomas.
The child, who lived in the Fort Land Road area, was reportedly violated then stabbed to death by a man who is said to be a family friend.
According to the police, the accused picked up Talia from a neighbour's house, took her to his house, where he raped then stabbed her to death. He then attempted to commit suicide. He was taken to hospital by the police who were called to the scene.
The gruesome killing has left the community in shock as placard-bearing residents took to the streets, calling for an end to child abuse in the country.
One protesting resident said she learnt of Talia's death moments after seeing the accused with the child in the community. No one raised an alarm, the woman said, because the accused was a friend of the young girl's family.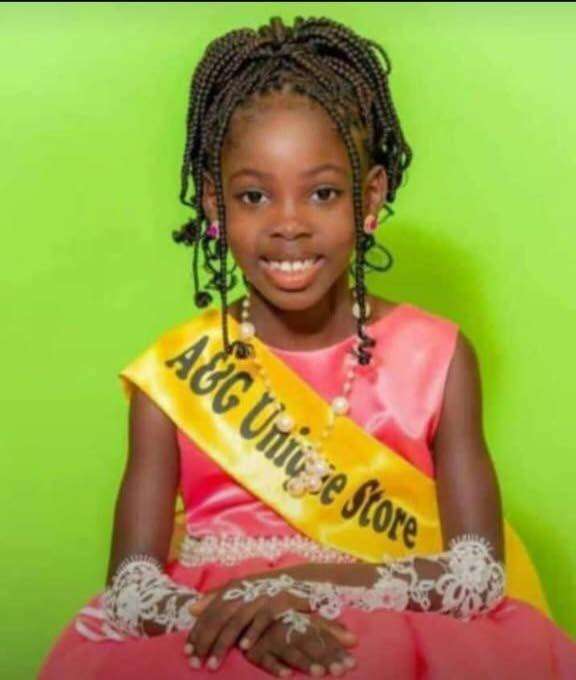 "We were here at my stall when he passed me with the little girl standing on the bar of his bicycle. I said to a young man that is a dangerous way to be carrying a child," said the woman who did not provide her name.
She was worried that the child could be in danger if there was a traffic mishap. She wondered if her impending sense of danger was a premonition of what was to come about an hour later.
"I saw this young lady running up and down the road, someone telling her to go look on the little girl round there," she said.
According to her, residents eventually worked up the courage to investigate and a man gave her the horrible news that the child had been stabbed to death and a man accused of her death had tried to kill himself.
She said the entire community is shaken up by the tragedy.
"We are in solidarity with that mother and no mother in Discovery Bay sleep [Saturday] night. It is hard on everybody, everybody feel it," she said.
"The guy stab up himself and the police carry him to the hospital, but the little girl is dead and her mother and millions of mothers are mourning. So that's why we are demonstrating, we are mourning with the mothers who are now losing their children in… brutal ways," she added.
Her sentiments were echoed by another resident who said her daughter was Talia's close friend.
"It is frustrating. There are not enough words to describe how I'm feeling at this moment. This should have never happened," she said.
She added that the incident has traumatised family and friends.
"[Residents of] Discovery Bay need to open up their eyes. There are more paedophiles here, and this is just one that got caught," the woman warned.
She urged residents to speak out against child abuse.
"I am so upset that it has to reach to the point where a child has to die before people start talking. We are not supposed to wait until a child has passed before we take a stand; it's wrong. This little girl that has lost her life is one of my daughter's friends. It's my four-year-old's little friend also, and they are traumatised right now, they are crying," she added.