On Monday 3rd October, Prime Minister Gaston Browne , along with Minister of Tourism and Investment, The Hon. Charles 'Max' Fernandez, Minister of Housing The Hon. Maria Browne and Senator Knacyntar Nedd-Charles attended the inaugural deployment of The Ocean Shot project led by scientist Dr. Deborah Brosnan in partnership with global philanthropist and entrepreneur John Paul DeJoria.Ocean Shot is the first of its kind to take action for our oceans.
The newly launched initiative plans to use technology that mimics the design and shape of natural reefs to provide opportunities for colonization by coral and other marine life.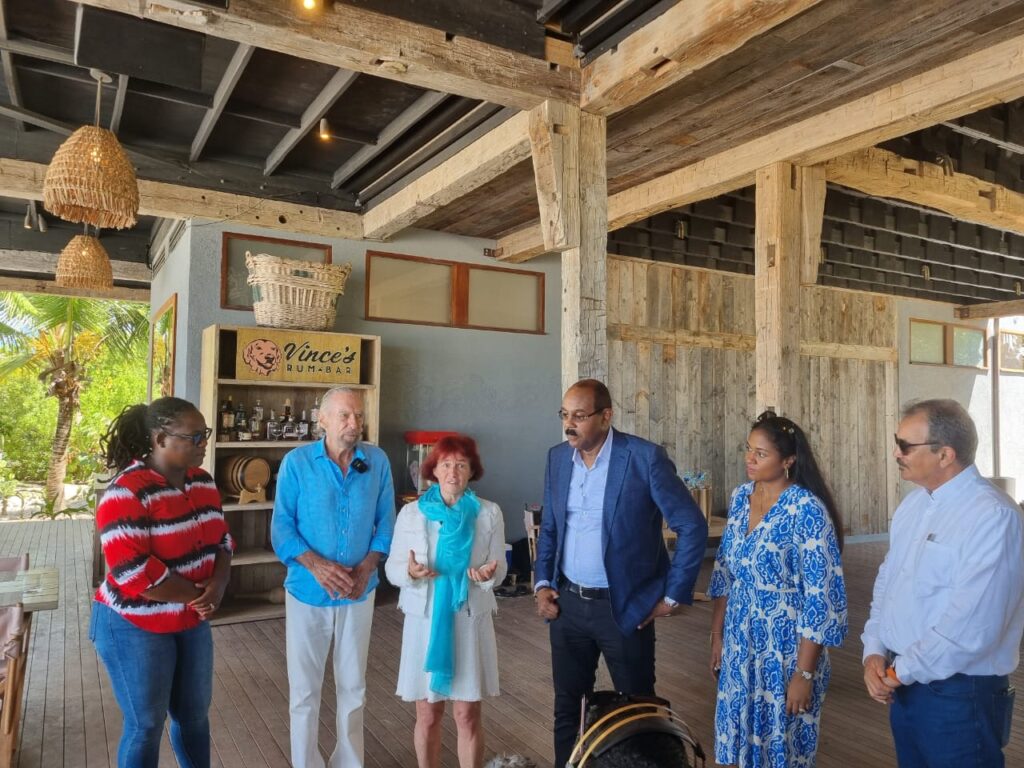 The constructed reef modules will also help protect nearby coastal communities from storm surge and sea-level rise.
According to the project scope, "Serving as protective barriers for coastal communities against wave action, the coral reefs enable people to set up homes and businesses closer to the ocean. Coral reefs mitigate sand flow to beaches, replenishing the sparkling white beaches that make the Caribbean a global tourist hot spot. The sand itself is thanks to coral and a very important local species that feeds on it. The Ocean-Shot project is starting to operate in Antigua and Barbuda and will be replicated in other Caribbean and Latin American locations. The program may also find a home in other parts of the world in the future."
Institutional partners for this project include;
PADI: Dr. Drew Richardson, President and CEO. As the leader in the dive industry, PADI's engagement and partnership helps the wider reach of this effort and ensures that it will be embedded in dive practices.
In addition, this program will form the basis of PADI AWARE Foundation's development of best practices guidelines for coral reef restoration and monitoring that will be the dive industries' standard practice and approach.
Government of Antigua and Barbuda (GoAB): Prime Minister Gaston Browne is directly involved in this project, as is the Minister for Agriculture and Fisheries, Samantha Marshall, Minister for Environment and Health Molwyn Joseph, and Barbuda's Senator Nedd.
They have pledged their full support and that of their agencies to advance the effort.In addition, the project links with the policy of ocean resilience and blue economy being developed, including at the University of the West Indies 5-star Campus.