Dominican national Carlos Martinez's dream of celebrating his 28th birthday with his new-found family in Jamaica later this month has been shattered, after he was denied a visa to enter the island.
Martinez, who recently utilised this newspaper to locate his Jamaican ex-sailor father, Lincoln Roache, stated that he was left disappointed on Friday at the Jamaican embassy in Santo Domingo after learning that he will not be travelling as anticipated. He, however, was not given a reason for the denial but was told to reapply in six months.
"They asked me what the reason for the trip was, and I answered that with the help of the Jamaica Observer I found my biological father and my dream is to meet him. I even took a copy of the publication where I was able to locate my family," Martinez said.
He continued, "When she told me that my visa was denied I thought my heart broke because one of my dreams is to meet my family, after so long without knowing anything about them.
"I am very disappointed because I thought I was going to spend my birthday with them after so long. I thought I was going to but…my visa was denied without giving me any kind of reason," Martinez bemoaned.
Martinez's Jamaican sister Kimona Roache told the Sunday Observer that she was "devastated" since learning the news of the visa denial. According to Roache, her family has been doing all that they can to have Martinez in Jamaica for his birthday.
She explained that she even sent an invitation letter signed by a Justice of the Peace (JP) for Martinez to take along with him to the visa interview on Thursday.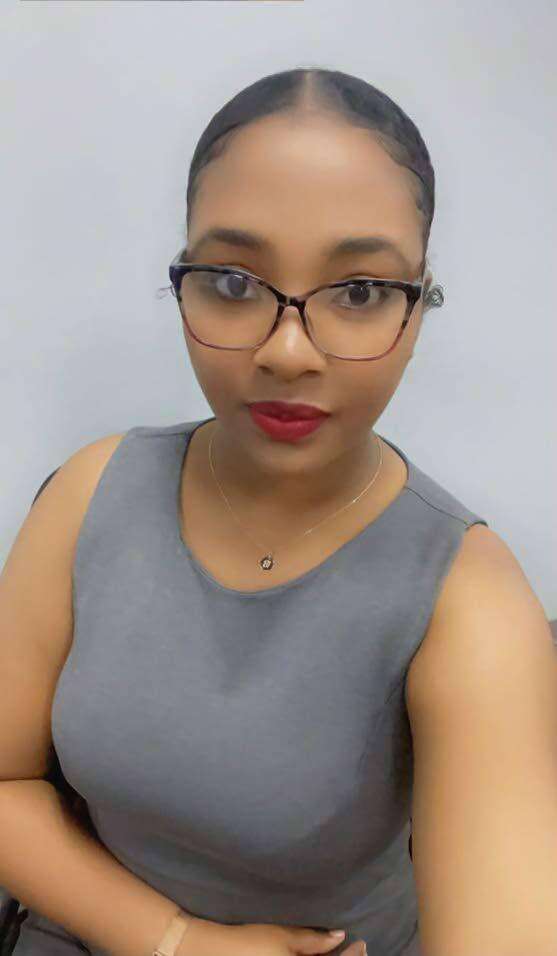 "We had taken all necessary steps to have him come to Jamaica. His passport was done express and the visa application was done upon learning about his requirement. We followed through with all the steps and all the documents that were said to be needed. I ensured that everything was done," Roache said.
"In addition to that, I saw that an invitation letter was optional, so I took the initiative to do the invitational letter. I know how Jamaica is when it comes to anything legal or any document that is of importance, so I ensured that I got a JP to sign the letter. In the letter it was stated that I would be covering all expenses and a statement was provided from my bank, which I had him print out and take also," she added.
Roache went on to tell the Sunday Observer that Martinez was asked to provide a screenshot of an itinerary for his trip to Jamaica, and she emailed one to the embassy.
"The instructions given to him were to go on the website where I will book the flight, and take a screenshot of the flight to show that he is going to come to Jamaica at this time and leave at that time. I did that, and I emailed this to the embassy's email address as requested," Roache said.
She said that Martinez then shared that his passport was collected and he was given a receipt to return the following day — Friday. The family was elated after learning that his passport was collected by the embassy because they thought this meant it was time to book his flight and count down the days until they were all together.
However, Roache told the Sunday Observer they would soon learn that this was not so.
"I was having a bad day so that just really put the icing on the cake, and I started crying. I felt upset and disappointed because my first thought was, 'Why would you deny him the visa?' He clearly stated in the letter that he wrote that he wanted to meet his biological father, and also he stated that to the person who collected his documents," Roache explained.
Roache further shared that they all feel crushed as Martinez's visit was to meet his Jamaican family and enjoy the island. The family's plans for his birthday celebration will also have to be put on hold as they are now left with questions as to why he was not granted the visa to visit.
She said that Martinez, too, has shared his disappointment.
"He messaged me and he said, 'Sister, I don't want you to feel sad but I was denied the visa. Let's continue to trust God, and I don't understand why.' He's been anticipating meeting his family for so long and when we felt like we're so close, this just came out of nowhere," Roache lamented to the Sunday Observer.
Acknowledging that a lot of people are denied visas out of fear of them staying illegally in other countries, Roache pointed out that the Dominican national has "several ties to his country".
"We all know that he is just trying to connect with his family. He has several ties to his country and, quite frankly, I don't think he has any reason to want to come to Jamaica and run off. He has his two daughters in DR, his family is there, and his work is there," she said.
The family is hoping to get the attention and assistance of Minister of Foreign Affairs Kamina Johnson Smith and Jamaica High Commissioner to the Dominican Republic Thomas F Allan Marley to assist in bringing their family together.
"I don't know who can make a call to DR and appeal this on our behalf because I don't understand the reason as to why he was denied. I don't know if Marley, Johnson Smith, and the relevant authorities can appeal on our behalf in a bid to have him here at least by next month. We would appreciate that," Roache said.