ABDF – On July 17, 2023, the Antigua Barbuda Defence Force (ABDF) attended the National Guard State Partnership Program's 30th Anniversary Conference in Maryland.Bilateral discussions with National Guard Bureau representatives focused on enhancing the State Partnership Program (SPP) and covered topics like women's safety, peace and security, humanitarian assistance, and leadership development. CDS Telbert Benjamin served as a panelist on "Climate Change and Resiliency.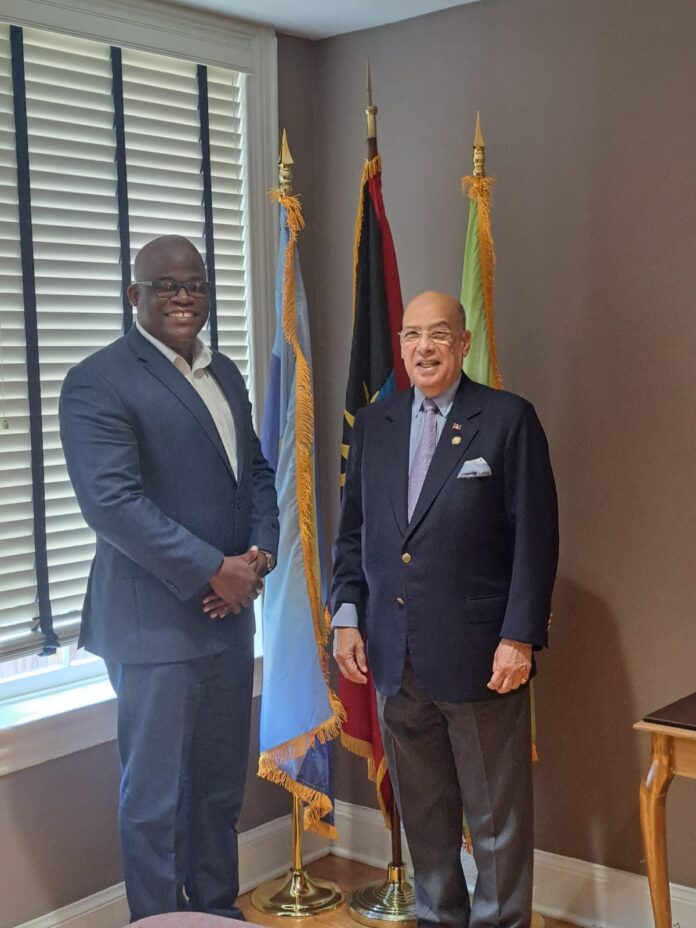 "Meetings with Ambassador Dennis Hankins and Sir Ronald Sanders KCN KCMG AM discussed national security, maritime matters, food security, and international engagement.
The conference provided valuable opportunities for collaboration and knowledge exchange to strengthen security initiatives.