Two Institutions invited to this week's Cabinet Meeting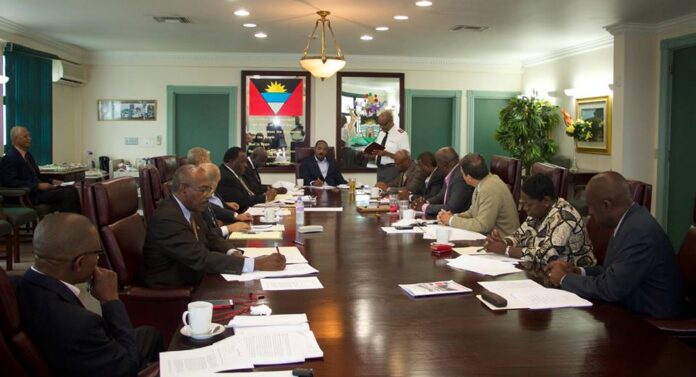 The Cabinet invited the following two institutions to appear before it:
i. The National Office of Disaster Services (NODS), led by its new Director, made a detailed report of the readiness of each community as a result of the commencement of the hurricane season. Relying upon the World Meteorological Organization and the National Met Office, the conclusion was reached that the 2022 hurricane season will be very busy. Consequently NODS reported on the readiness of each community in the event of heavy rainfall and strong winds. Working with several partners NODS has negotiated for cyclone insurance and the provision of emergency kits. While storage at NODS Headquarters is adequate, an attempt to pre-position kits at several shelters has not worked well. There are 64 shelters including a church in Codrington, Barbuda. Several churches that are intended to be used for shelters have bathrooms separated from the sanctuaries; it makes them less safe because use of the shelters' restrooms would make it unsafe if one has to journey outside during a storm. The NODS also reported that illegal dumping of rubbish is still ongoing, clogging waterways, drains and ponds. A comprehensive report on each of the districts' drains and bridges that have been examined will be reported to Cabinet. Asked about their readiness to respond quickly, the NODS Director responded that the NODS is in a position to adequately respond to any disaster which may now occur.
3.ii. The Cabinet invited the APUA to its meeting, to include the General Manager and the two supervisors who are responsible for managing the 52 valves that determine where and for how long water flows. Cabinet determined, with the advice and agreement of the APUA General Manager, to increase the number of persons on each shift responsible for water valves from two persons to eight. Shift employees will be sourced internally from APUA.