T&T Vegetable prices skyrocketing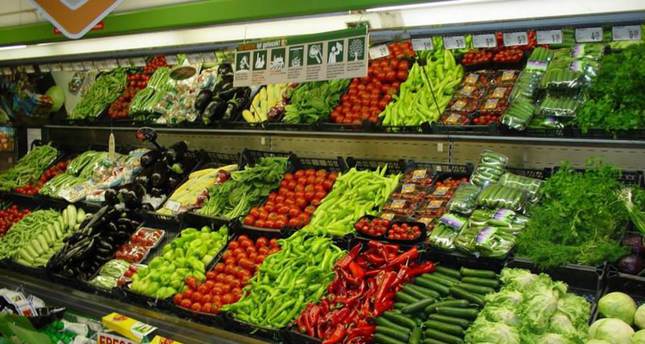 The price of fresh produce has been steadily increasing over the past several weeks, with some vegetables doubling and even tripling in cost.
It is the latest increase to hit consumers as the cost of living continues to rise.
At the Chaguanas Market yesterday, however, Chaguanas Vendors Committee president Crystal Dillon said the prices of numerous vegetables have increased at wholesale markets nationwide.
"Right now, cabbage going up, caraille, melongene, sweet peppers skyrocketed, ochroes, bodi," Dillon said.
But she said the vendors are not the ones driving up the prices.
"The price is subject to the cost that we pay, so if the wholesalers, which are farmers as well, tend to have a higher price because of their chemicals, transportation, labour, we don't have a choice but to buy it because there is always a demand," she said.
Omesh Doodnath, who runs a market stall along Arena Road in Freeport, said he paid $20 per pound for melongene at the Macoya Farmers' Market earlier this week.
Doodnath said he was holding off on purchasing more stock as many of his customers could not cope with the higher prices.
"I am selling it off at the same price I pay because people buying but they not buying like they used to. Remember it expensive, if you really need it, you will buy it," Doodnath said.
Chaguanas market vendor Mala Seetahal said the cost of pumpkins and some ground provisions have also increased over the past several weeks.
"Pumpkin was $1.50 and now it is $2.50, everything just went up," Seetahal said.
She said some consumers were leaving empty-handed when they visit the market as they simply cannot afford the increased prices.
"Who could buy they buy and who can't buy, they can't afford, sometimes we give things to people, it tough for everybody," she said.
One consumer, who gave his name only as Tony, said while he was not happy with the increases, he had little choice but to continue purchasing the fresh produce he enjoys eating.
Tony said he does not blame the vendors for the high prices.
"Vendors are facing the same economic situation that we are facing, prices in the grocery going up, the only recourse they have is to raise the price of their produce so they could go in the grocery to buy the same things that all of us have to buy," Tony said.
He said he prefers to buy local and support local farmers.
Our Guardian Media team visited several farmers in Aranguez, San Juan, seeking to find the cause of the price increases.
Aranguez United Farmers Association general secretary Bharath Rampersad said several factors are driving the increases.
"Seeds have become scarce on the market and the people who usually import these are complaining about the lack of foreign exchange. The cost of fertilizer has doubled, in some cases tripled, plus labour is also a factor," Rampersad said.
He said recent adverse weather has also contributed greatly to the increases, as many crops were affected by excess rainfall and flooding. Rampersad said for years, farmers have been "subsidising" produce so consumers don't face the full brunt of the cost of production. But he said it is not a practice they can continue.
"Just a month ago tomatoes was giving away. Now, tomatoes, the price has increased, baigan, a month ago the price was $2.50 now again, because of the adverse weather conditions, the price has escalated," he said.
Rampersad slammed the Government, saying not enough was being done to assist farmers, some of whom suffer major losses every rainy season.
"How could we want to be food secure when the farmers are treated like mats? They wipe their foot on us and go their way," he said.
He explained that supply and demand often dictate the prices at the market.
"We don't decide on the price we going to sell it for when we reach to the market, depends on what the demand is, so we have to sell because our produce is perishable," Rampersad said.
Melongene farmer Rakesh Ramkay explained how continuous and prolonged rainfall affects the trees in his field.
"The root will start to rot, we have to put chemicals for the root so it will keep active so it doesn't get too moist and start to rot. Then the melongene will get mildew, it will get strips, so we have to spray for those kinds of stuff when the rain falling, the leaves will start to crimple, we have leaf miners, we have strips on the melongene, all of those things we have to keep spraying," Ramkay said.
He said during the dry season when there is less rainfall, farmers do not have to spend as much to maintain their crops. He said labour costs were also increasing as farm hands try to cope with the rising cost of living.
The high cost of vegetables was also raised on social media yesterday, when persons who purchased a packet of a particular vegetable at one major supermarket chain expressed surprise at its exorbitant cost.
Contacted for comment yesterday, Agricultural Society of Trinidad and Tobago president Daryl Rampersad said the neglect of the sector was causing the increases. He said many farmers who plant near watercourses lost large portions of their crops to flooding with last weekend's excess rainfall.
"In very few areas, you can now see equipment going in to dredge watercourses, this is unacceptable. We have farmers who lost 60 per cent of their crops when rivers overflow," he said.
Facebook Notice for EU! You need to login to view and post FB Comments!