T&T PM answers Kamla's 'slave-master' comment with post featuring 'Roots' movie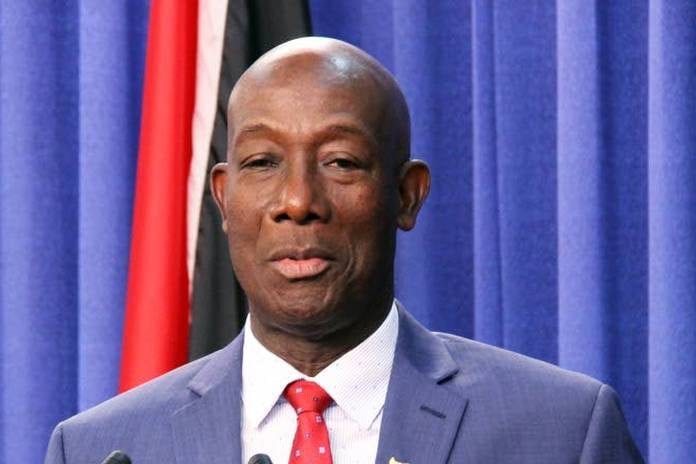 Prime Minister Dr Keith Rowley has broken his silence on Opposition leader Kamla Persad-Bissessar's 'slave-master' comment, with a post on his Facebook page that included a link to a clip from the popular 1970s movie 'Roots', in which African slave Kunta Kinte was ordered whipped by a slave-master to force him to accept his new name, 'Toby'.
The Prime Minister's post was made with the words, "Susheila, that's how we got the name!"
Persad-Bissessar had last week objected to Housing and Urban Development Minister Camille Robinson-Regis calling her by her full name, "Kamla Sushilla Persad-Bissessar" at a public meeting in Arima.
At a UNC meeting last Thursday, Persad-Bissessar said, "What problem you have with my name? What's wrong with my name? Camille, at least I have the name of my ancestors. Where you got yours from? Your name is that of a slave-master."
The 1.45-minute clip posted by Dr Rowley, showed Gambian slave Kunta Kinte being beaten by another African slave for slave-master John Waller on a Virginia plantation.
Waller first told him, "I want to hear you say your name. Your name is Toby. What's your name?"
Kunta, played by US actor LeVar Burton, replied, "Kunta," following which Waller instructed that he be whipped, while he was tied to a post, as other slaves looked on.
As the whipping continued, Waller shouted, "What's your name? Say it. Toby. Who are you? Say your name."
As Kunta Kinte hesitated, he was whipped again until Waller asked a third time, to which Kunta replied, "Toby."
Waller then shouted, "Say your name. Say it louder, so we all can hear you. What's your name?"
Kunta then said, "Toby. My name is Toby," to which Waller replied, "That's a good (derogatory term). Cut him down!"
The post appeared on Dr Rowley's Facebook page around 6 pm, prior to the UNC's weekly Monday Night Forum.
UNC Senator Anil Roberts referred to the post at the meeting, claiming that Rowley was adding fuel to the flames "instead of being a statement, calming the flames."
"Why would Keith Christopher Rowley do that?" he argued.
Persad-Bissessar did not address the post in her contribution the meeting.
Facebook Notice for EU! You need to login to view and post FB Comments!