T&T Minister heartbroken over abuse at children's homes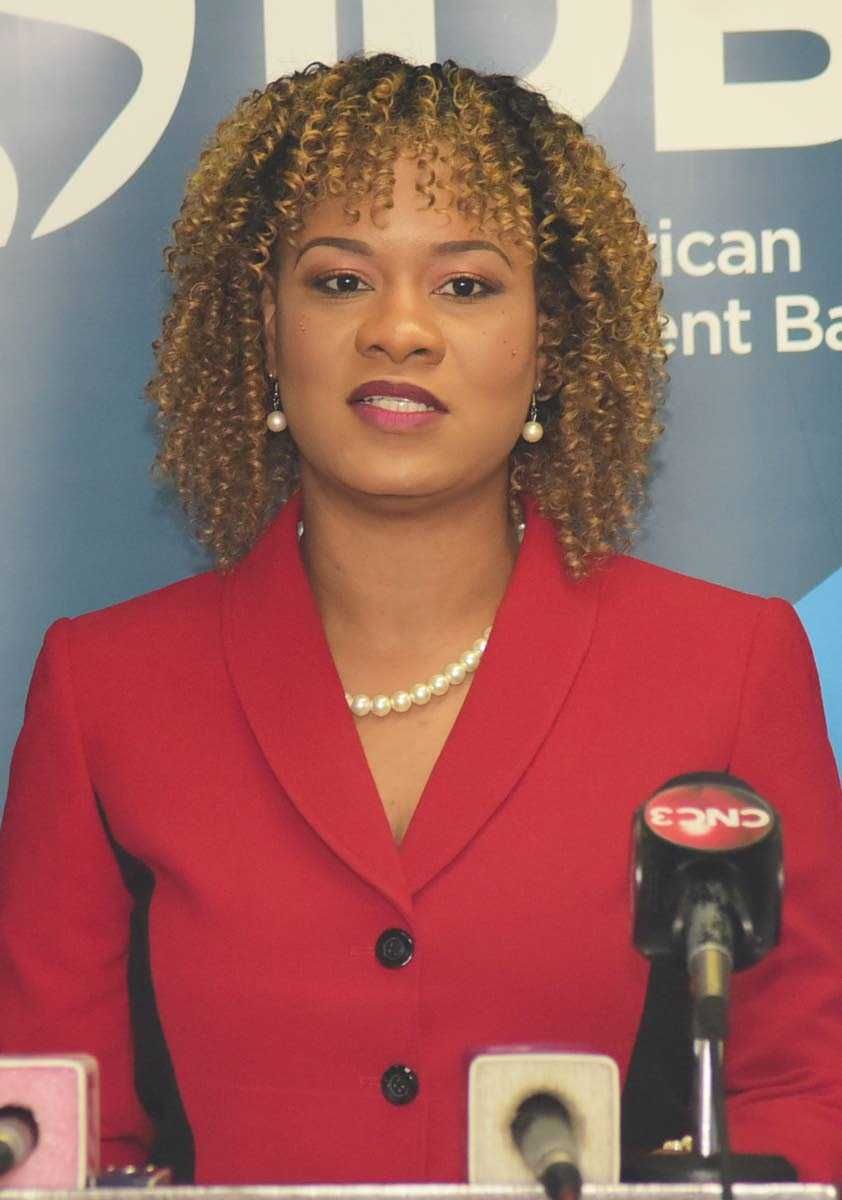 Minister of State in the Office of the Prime Minister with responsibility for Gender and Child Affairs Ayanna Webster-Roy says she is heartbroken that abuses were reported in children's homes
In a release on Monday, Webster-Roy said, "As a mother, I am heartbroken that abuses were reported in facilities vested with the charge to care and protect the nation's children."
But she assured, "I remain resolute in my quest to ensure that this matter is addressed with urgency."
She reiterated that the ethos of the National Child Policy was to ensure that all children regardless of station and life position are "…happy, healthy and confident and their rights are respected, protected and promoted to facilitate their holistic development towards achieving their fullest potential as constructive members of society, now and in the future."
Among the recommendations advanced to ensure the safety of the nation's children and to combat child abuse in children's facilities, she listed the urgent organisational redesign of the Children's Authority of T&T to improve service delivery as the first pillar on the list.
The others included the ongoing development of clear and measurable standards for all persons interacting with children in executing the National Child Protection Strategy; the standardisation of critical reports among community residences; the maintenance of caregiver to child ratio at community residences and child support centres; the training of security personnel in treating with children in Residential Care; and the establishment of a Children's Commissioner.
Webster-Roy added:, "Having reviewed the report, Cabinet agreed to the appointment of an Inter-Agency Task Force to devise a workplan for the implementation of the recommendations."
This Task Force is scheduled to hold its inaugural meeting on May 4, to commence the development of the work plan, with a timeframe of six weeks from the date of commencement of meeting to submit the completed plan to the Cabinet.
The Task Force is comprised of officials from the Division of Gender and Child Affairs; the Office of the Attorney General and Ministry of Legal Affairs; the Ministry of Social Development and Family Services; the Ministry of Youth Development and National Service; the Children's Authority of Trinidad and Tobago; the Tobago House of Assembly and two members of the Investigation Team.
The minister said while the task force was undertaking its work, critical action would continue toward the implementation of some of the recommendations, which are already in train by various ministries.
An estimated $126,081,715.00 has been allocated to the task force to undertake and expedite the various projects.
"The division remains committed and steadfast in protecting the nation's children especially those most vulnerable and maintains a zero tolerance policy for every form of child abuse and neglect," she said.
The Jones Task Force Report, which was presented to Webster-Roy last December, concluded the legislation facilitates the unequal treatment of children in community residences; and also found an unwillingness to enforce licensing requirements for children's homes.
During their investigation, the committee found children at some of these residences were subjected to secret trips to Mayaro with unapproved adults; transactions involving narcotics for sex; gang rape initiations; and former residents living at the homes of staff members.
Contacted for a comment, acting CA director Sharon Morris-Cummings said, "The Authority welcomes the establishment of the Task Force by the Government and looks forward to the outcome of its deliberations."
Calls to former director Safiya Noel directed that Morris-Cummings be contacted regarding questions, while calls to former CA chairman Hanif Benjamin went to voice mail.