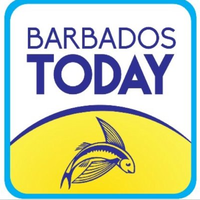 The Caribbean Public Health Agency (CARPHA) is urging Barbados to maintain a high level of vigilance at its ports of entry.        
Executive Director Dr Joy St John said on Wednesday that it's important residents follow the advice and guidance of the Ministry of Health.
However, Dr St John has sought to assure citizens that they need not fear an outbreak of monkeypox similar to what has occurred with COVID.
"People need not think we are in for another pandemic like what we are having with COVID. The pandemic is still on with COVID. We should not think of monkeypox in the same way we think about Sars-COVID 2," the regional public health agency head told Barbados TODAY.
Questioned on whether Barbados should be extra vigilant at the ports of entry, Dr St John replied: "Well we should have been ever since. We sent out that guidance in the media. There should have been that level of vigilance."
However, she explained that because of COVID-19, there are a lot of measures in place which speak to infection prevention and control.     
"I travelled into Barbados today…came back from the Heads of Government Meeting in Suriname. And at the ports of entry, Immigration and Customs operate as if there was infection prevention and control in place. And this is one of the lasting legacies of COVID-19. People know how to protect themselves and they are doing it," she said.
Dr St John is encouraging the island not to drop its guard.
The Ministry of Health and Wellness in neighbouring Jamaica today confirmed the presence of the monkeypox virus in that country. A man, who is in isolation, recently returned to Jamaica from the United Kingdom and has been discovered to be infected with the illness. But Jamaica's Minister of Health and Wellness Dr Christopher Tufton told citizens: "Discovering one case does not make or create a crisis… it creates concerns." He appealed to Jamaicans not to panic.
Dr St John said she was happy that the country was able to quickly isolate that single case
At the same time, she is assuring Barbadians that while they need to protect themselves from any disease, the current strain of monkeypox in particular that is in circulation, is not nearly as contagious as any of the forms of COVID.
"The monkeypox which is currently circulating in non-endemic countries…because monkeypox has been at a low level in endemic countries, there are two strains. The strain that is circulating is the one that has low morbidity. People don't usually die from it," Dr St John stated.
"The other thing is that monkeypox is something which is contracted after prolonged close contact and exchange of body fluid. It is not like COVID-19 and definitely not like the variants BA4 and BA5 which are so highly transmissible. You really can't stop them from being transmitted," she declared.
"CARPHA would have sent out information, as did PAHO and WHO about the disease. CARPHA also would have sent guidance to the Chief Medical Officers about who they need to alert at the borders, so that if there is a possible importation detected at the borders, it can be easily isolated etcetera and contacts quarantined while you await if any individual has any disease," the regional public health agency chief executive stressed.
"The other thing that CARPHA did, was that it got screening testing capacity, and we have also signed an agreement with CDC [the US Centres for Disease Control and Prevention] for confirmatory testing if there is a sample that indicates the person has monkeypox," Dr St John stated.
"None of the samples that has been sent to us by more than one member-state has turned up monkeypox, including recent scares in other countries that hit the Press. So we are glad that Jamaica isolated this case quickly and that they are quarantining the close contacts of this particular individual," she added.
Dr St John drew attention to the fact that the person took the disease into Jamaica rather than having contracted it on the island.
The symptoms of monkeypox include fever, headache, muscle aches and backache, swollen lymph nodes, chills and exhaustion.
Persons should also look for a rash that resembles pimples or blisters that appears on the face, inside the mouth, and on other parts of the body, like the hands, feet, chest, genitals, or anus.
According to the PAHO official website, there are no specific treatments for monkeypox virus infection. Monkeypox symptoms often clear up on their own without the need for treatment.