The Cabinet received a report from the Prime Minister on his travels to the United Kingdom and Guyana.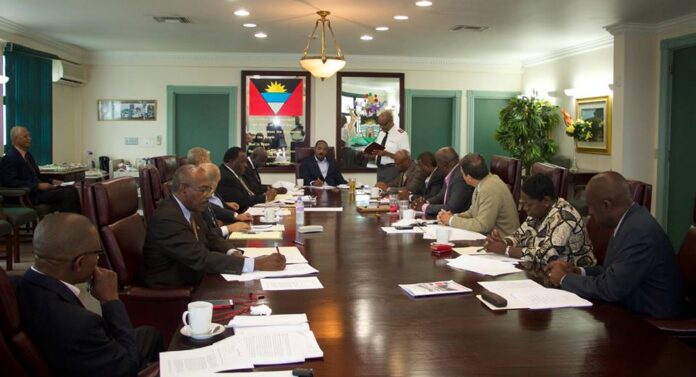 In the UK, the PM and the Minister of Education signed a 4 million pound sterling grant for the build-out of ABICE, where world-class training will take place. The building is to be completed by October 2022 when the philanthropist will visit Antigua. The building will be named after him: "The Harrison Center Antigua and Barbuda Institute of Continuing Education". It will prepare tradesmen and women, through training and certification, to be able to seek employment in any country in the CARICOM region under the Skills Certificate programme.
The Cabinet reviewed the quantum of grants received by the Government over the past three years from wealthy people who visit Antigua and love it; they have contributed over $35 million dollars in grants.
In Guyana, the question of food security was raised by the Heads who took part in the inaugural Agri-investment Forum. It was agreed, the Prime Minister reported, that farms must scale-up their operation by producing more food. The Prime Minister, during his feature address at the forum stated, "We need to move from rhetoric to firm decisions, for the advancement of the region's agricultural sector and achieving food sovereignty and food security." Today, the PM noted that Antigua and Barbuda's port, when it is completed, can assist in strengthening food security in the sub-region by being the food hub for the sub-region; by having a petroleum storage tank-farm to serve the Northern Leeward Islands; these assets would also provide additional employment opportunities for Antigua and Barbuda youth.
Facebook Notice for EU! You need to login to view and post FB Comments!