Stakeholders welcome return of Crop Over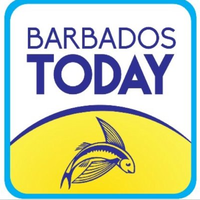 Artistes and other stakeholders are excited and eager to see what the Crop Over festival holds this year, after its long break because of COVID-19.
Speaking Friday during the launch of the Student Revolving Loan Fund and Sunshine Snacks People's Choice competition at NCF headquarters, CEO of the National Cultural Foundation Carol Roberts-Reifer said the hunger for the festival was high going into the summer season, and despite COVID-19 still being on the minds of citizens, the 2022 Crop Over festival is going well, thanks to the support of creatives.
"We are doing this within the context of the COVID pandemic, and that means protocols and responsibilities and just a different way of doing things, but what should never change is our intent and our commitment to our creative expression.
"Whether you jump in a band, whether you design a band, whether you wuk up bad to music, whether you create music, whether you are the vocals, backup artiste, producer … Whatever you do, I want to thank you very, very much for playing an absolutely important role in this festival," she said.
Head of the Barbados Association of Creatives and Artistes (BACA), Sean 'Apache' Carter, fully endorsed the festival's return, adding that the interest in this year's Crop Over will not only benefit the larger companies and groups, but also the smaller entrepreneurs who have experienced a large dip in profits over the course of the pandemic.
"We are extremely happy for the opportunity being provided to celebrate another Crop Over after a two-year break that affected every aspect of the entertainment industry. I say affected, but really devastated every aspect of the entertainment sector. There is certainly much anticipation from the artistes and the public at large for Crop Over. I believe that there are several benefits that are associated with Crop Over, as it relates to even mental health, and then the impact it will have on our economy.
The Student Revolving Loan Fund and Sunshine Snacks People's Choice competition will run until June 29 with artistes being asked to submit their music via vote.ncf.bb, and after two stages of public voting, the final 20 will then perform at the upcoming Soca Rukshun event in July.