Son Of BVI Port Boss Depicted As Mastermind In Alleged Drug Deal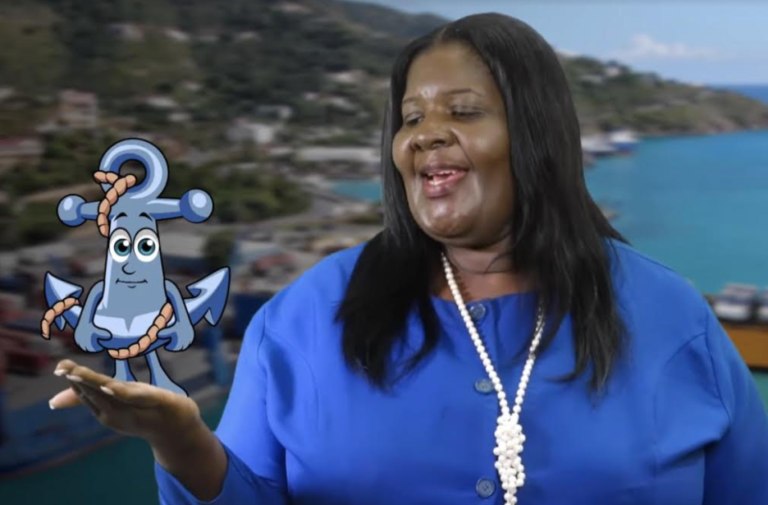 Kadeem Maynard, son of the BVI Ports Authority Director, Oleanvine Maynard, has largely been depicted as a criminal mastermind in the drug and money laundering plot involving his mother and Premier Andrew Fahie.
Kadeem, nicknamed 'Blacka' in a criminal affidavit filed in the US Southern District Court of Florida, allegedly helped to set up meetings in St Thomas, USVI in March for his mother to connect with a purported member of a Mexican drug cartel. But according to the court document, the purported drug cartel member was secretly an informant for US Drug Enforcement Administration (DEA).
During an initial meeting, Kadeem allegedly explained that he and his mother had been waiting for the meeting and had been previously contacted by a Lebanese group on Tortola about it.
The affidavit said Kadeem was glad to see the informant because they had already put things in place and made connections based on their conversations with the group.
Blacka involved in drug trafficking for 20 years
The informant and Kadeem allegedly exchanged numbers to allow for future communication and during their discussion, it was alleged that Kadeem had been doing drug trafficking for 20 years.
Last month, Kadeem met with his mother and the informant in St Thomas and that meeting was reportedly audio and video recorded.
The informant reportedly told them that he was a member of the Sinaloa cartel at the time and requested their help in moving thousands of kilograms of cocaine from Colombia through Tortola to Puerto Rico with a destination of Miami and later New York.
The affidavit also showed that the informant offered Kadeem and his mother a percentage of the drugs sold in the US and Kadeem confirmed at the time that they had already developed a plan to deal with the Customs Department in the BVI and had determined to set up a business as a shipping agent before they could be 'good to go'.
Meanwhile, as they discussed the informant's membership in the cartel, Kadeem again said he was involved in drug trafficking but noted that he did not use the product.
Kadeem allegedly stated that he would be interested in receiving product for his help and the informant said he thought his bosses would agree to that arrangement.
With regard to his mother, Kadeem allegedly said: "She knows the Premier, he's down with her, so she can go to him at any time, and he would say OK".
Premier allegedly needed $500k upfront payment
After their meeting in St Thomas in March, the affidavit said Kadeem texted the informant that he would be meeting with Premier Fahie who was nicknamed 'Head Coach' in the sting operation.
On March 21, Kadeem texted the informant that he would be meeting with the "Head Coach" the next day and it was after that meeting with Fahie, that Kadeem allegedly updated informant: "meeting completed and successful, Head Coach wants to play with the team this season."
When the informant spoke with Kadeem later that day in a call that was recorded, it was apparent that both Kadeem and his mother had discussed the proposal with the Premier, the affidavit said.
They reportedly said that they had spoken with Fahie and he was very interested in working with the informant but needed an upfront payment of $500,000 and said he would handle the ports and airports.
Kadeem reportedly shared drop point coordinates for the delivery of the cocaine that he agreed to accept as part of a separate deal with the informant. He allegedly agreed to one dollar per kilogram for a total of $220,000 for that cocaine and was told by the informant to keep the money for payment of law-enforcement officers in the BVI.
Kadeem reportedly said he already had two officers on his payroll.
It is suspected that Kadeem was arrested in St Thomas yesterday, April 28 after he was asked to meet the informant's sister to collect a satellite phone and $30,000 to provide payment to local persons helping with the scheme.
Facebook Notice for EU! You need to login to view and post FB Comments!