Sir Lester Bird Medical Centre (SLBMC) announced today that it has received $543 thousand from the Mill Reef Fund in honor of the organization's 75th anniversary.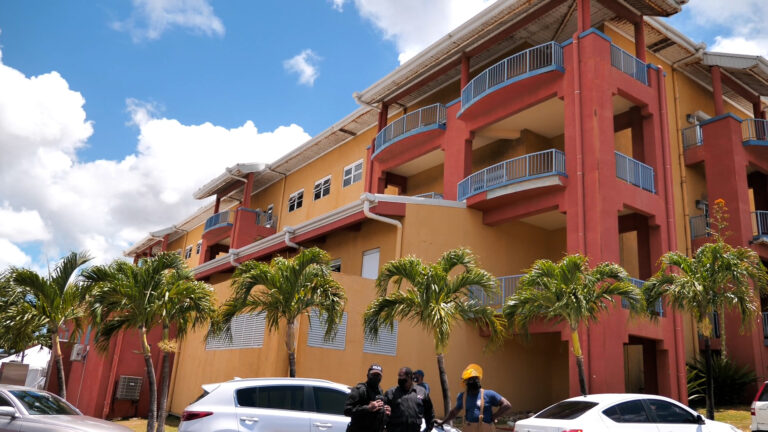 The donation, one of the largest ever given to SLBMC, will be used to support the work of the hospital's Emergency Department (ED) which handles nearly 40,000 patient visits annually.
"We are filled with gratitude by the generosity of this transformative gift," says Sir Lester Bird Medical Centre Medical Director Dr. Albert Duncan. "Our Emergency Department serves everyone, and with demand for services growing every year, we will be able to make needed enhancements to continue providing transformative, family-centered care for the patients and families who depend on us."
"There is absolutely nothing that is more important to a community than quality healthcare," says Salma Crump Head of Marketing & Communications at Sir Lester Bird Medical Centre. "We want to extend our sincere thanks for the Mill Reef Fund's generosity and commitment to ensuring the health and well-being of the most vulnerable members of our community. Philanthropy is crucial to support the unparalleled work we do every day at our hospital. This donation will increase SLBMC's capacity to provide high-quality care in the ED for generations to come."
Today, with 44 percent of SLBMC's inpatients admitted through the ED, the enhancements are critical for the well-being of patients and saving lives of those stricken with the most serious illnesses and injuries.
"With new equipment, the department will increase its capacity to deliver safe, innovative care, improve workflow and reduce wait times for patients," says Dr, Olsheath Bowen, Emergency Department Chair at Sir Lester Bird Medical Centre.
"What SLBMC's Emergency Department is to thousands of families is hope—Hope in some of their most vulnerable moments," says Bowen. "We're working on an ambitious initiative to improve the ED patient experience by improving the speed of treatment while delivering the safest, highest-quality care. Now, thanks to this momentous gift, we will be able to invest in capital equipment to better support our plans."
The Mill Reef Fund's gift to SLBMC is one its largest donation to any institution and is a highlight of the Fund's anniversary as they celebrate seventy-five (75) years of giving.
"We want our gifts to have real positive impact, and we could think of no better way to do that than to make this investment in healthcare in the community that has given so much to the people of Antigua & Barbuda," said Mr. Jim Lewis, Chair of the Mill Reef Fund. "The pandemic has shown us where many of our heroes are working, and that's in our hospitals every day—We are honored to help support their work."
"Hospitals like this one need and deserve the support of those who can give to ensure patients have access to the best healthcare and the latest advancements in medical technology. We encourage others to follow our lead if they're able to do so."