Shane Warne had just finished an 'extreme and ridiculous' 14-day liquid-only diet when he died – after declaring he was 'getting shredded' to regain his younger figure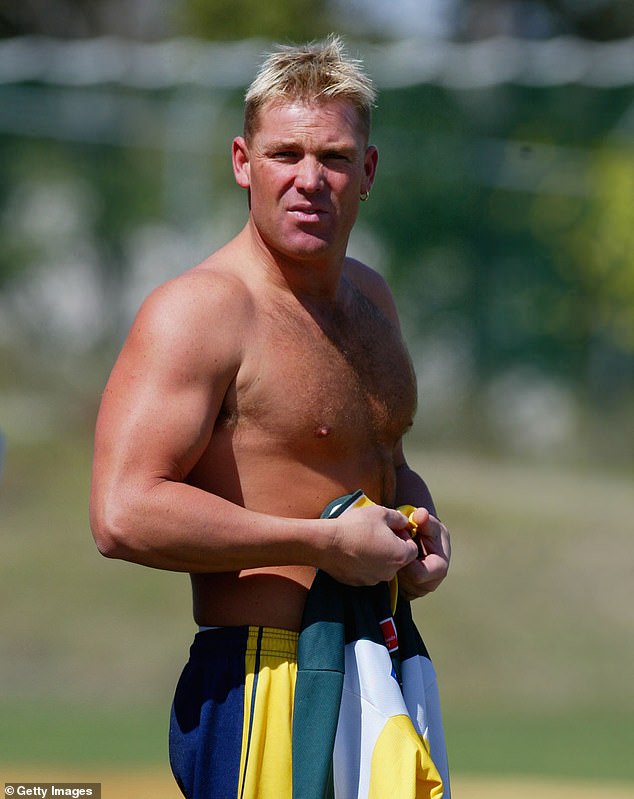 Shane Warne completed a 14-day 'extreme' liquid diet in an attempt to slim down before he tragically died of a suspected heart attack while holidaying in Thailand.
The 52-year-old Australian cricket legend was on a 'boys trip' at the luxury Samujana Villa resort in Koh Samui when he was found unresponsive in his room about 5pm local time on Friday.
Warne's friend Andrew Neophitou performed CPR for 20 minutes straight while waiting for emergency services to arrive. He was rushed to hospital where he later died.
Just five days ago, Warne shared an old picture of himself without a shirt to Instagram, revealing he was working hard to get back in shape.
'Operation shred has started (10 days in) & the goal by July is to get back to this shape from a few years ago ! Let's go,' he wrote
Warne's long-time manager James Erskine revealed on Sunday that Warne had taken to drastic measures to trim down, including liquid-only diets.
At the time of his death, he'd recently finished an extreme and 'ridiculous' cleanse in which he only had fluids for about 14 days, Erskine revealed.
'It was a bit all or nothing. It was either white buns with butter and lasagne stuffed in the middle, or he would be having black and green juices,' he said.
'He obviously smoked most of his life [but] I don't know, I think it was just a massive heart attack. That's what I think has happened.'
Thai officials do not believe Warne's death was suspicious, while also noting no alcohol or cigarettes were found inside the luxury villa.
Paramedic Anuch Han-Iam told media on the scene that when he and his colleague responded to the emergency call, Warne's friends were already performing CPR.