Revellers and spectators welcome back Grand Kadooment  In Barbados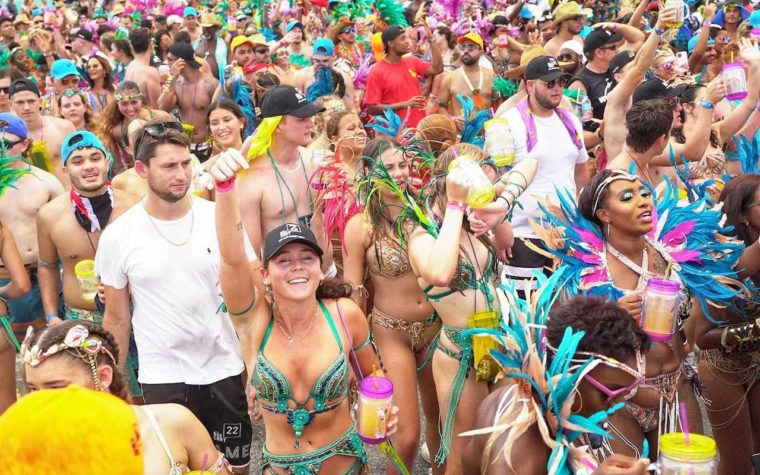 Armed with blankets, umbrellas, chairs, picnic baskets and coolers, spectators began converging along the area of the Bussa roundabout from as early as 8 a.m recently in Barbados.
They took up spots and positions on both sides of the ABC Highway in a bid to get the best vantage point to view Kadooment Day masqueraders chipping to the sweet sounds of soca.
The wait would be long however as a dee-jay who was stationary along the route announced around 10:30 that the first band was approaching the Norman Niles roundabout resulting in cheers being heard from miles around.
It would take over an hour – around 11:49 a.m. – for the first band on the road, Blue Box Cart, to come their way causing some spectators to abandon their chosen lots for a closer look, some opting to stand near the Jersey Bars for an opportunity to dance with revellers.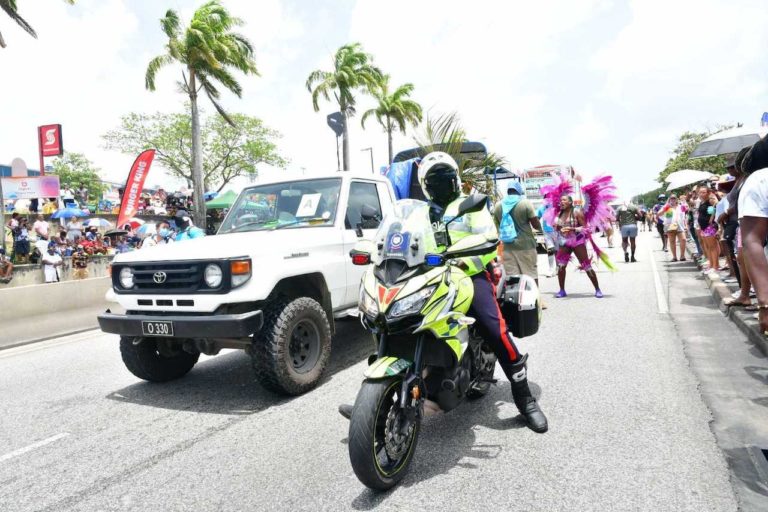 "This route like it long yuh," a spectator who only gave her name as Jane told Barbados Today adding that on the normal Kadooment Day route "two bands would have already passed by now".
"I preferred the other route, as you had more shade along the way. But they are trying a thing this year, we will see how it goes. I am just disappointed that a band hasn't passed. By now the Walk Holy Band would have been by. Imagine a Kadooment without the Walk Holy Band or Spring Garden we will see how it goes," Jane said.
As the revellers went around the Bussa statue and down the left side of the road it took the second band another hour to come their way.
Jeremy and Laura Goddard who have been living in Barbados for the past two years were among revellers who spoke to Barbados Today about the jump.
"Oh it has been wonderful. It's wonderful to see Bajans coming alive finally after two years of very, very hard times. The jump was perfect and beautiful. My first time jumping, yes I would do it again, every year. His wife Laura described the atmosphere as the "the most beautiful thing ever".
Raymond Brathwaite, who was enjoying the vibes with his family said the Crop Over season has been "amazing with a lot, a lot of events".
However, among the revelry and merriment a solitary figure walked along the ABC Highway paying tribute to a veteran bandleader and designer Gwyneth Squires.
Facebook Notice for EU! You need to login to view and post FB Comments!