Regional economist: Time to replace TT dollar, remove VAT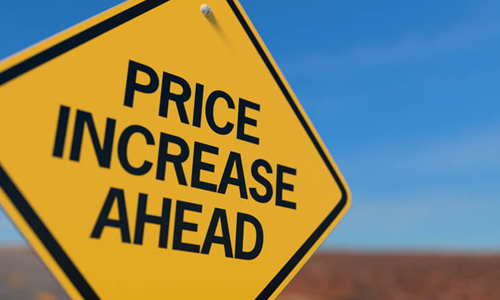 As food prices continue to skyrocket, coupled with high inflation, should T&T adopt similar measures as that of Barbados which saw the recent widening of its VAT-free basket of goods?
T&T-born regional economist Dr Justin Ram who resides in Barbados recommends that the T&T Government instead do away with Value Added Tax (VAT) altogether and implement a simple sales tax to not only alleviate the burden on citizens but stimulate economic growth.
Describing VAT as a "cumbersome tax" Ram explained, "Replace it (VAT) with a general, simpler sales tax at a lower rate than what VAT is right now. The bulk of income should really be coming from a sales tax and reduce the burden of income taxes particularly on PAYE (Pay As You Earn) and on corporation tax because, ultimately, you need to get investment going and give people the opportunity to get good paying jobs."
Last month Prime Minister of Barbados Mia Mottley unveiled an $18 million package to provide much-needed relief, acknowledging the daily constraints Barbadians face in dealing with high prices for basic goods, energy, and gas.
The Barbadian Government has added 44 more home and food items to the list of things that are exempt from paying VAT as a result of the relief measures.
Some products had customs tariffs lifted, which allowed for price reductions for consumers which will last through January 31 next year.
The Business Guardian also reached out to Trade Minister Paula Gopee-Scoon on whether there should be more VAT-free goods on the local shelves.
She said, "There are thousands of VAT-free food items in T&T, and this is in addition to another 20 basic food items within most instances no duty.
"This Government has paid enormous attention to ensuring that basic food items are available through the provision of close to US $1 billion in FX support. There have been no empty shelves."
But for T&T, Ram said, VAT has wider economic implications.
One of which is the Government continuing to owe millions in returns to businesses and these are often paid late and thus cripple operations.
"In effect, the Government is taking a loan via VAT payments and not repaying the rebates until much later on, sometimes years. That money is now out of the corporate hands and they can't use that for investment.
"That's not a good thing. Instead, implement a smaller sales tax on everything, maybe there could be some exemptions, but that simple sales tax could be about five per cent," Ram further explained.
This would, therefore, would enable the business environment to be enhanced as there would now be revenue for reinvestment into the economy.
Ram also warned that Government should not be heading in the direction of short-term tax fixes given the present inflation but rather focus on transforming the economy; the bigger picture.
"Let's face it. The economy needed transforming even before this high level of inflation. And what I keep hearing is we are going to wait. We are to make short-term fixes. Short-term fixes are not what we need.
"We are always going to be vulnerable to all these changes in the global market which, before were coming every few years but now seems to be coming every six months," Ram noted.
Emphasising that the Government needs to make the economy much more resilient Ram suggested one measure must be private sector investment.
"Reducing corporation tax, reducing taxes on profit including dividends, including shareholdings is something you really need to consider," Ram said, adding that for households to survive they cannot do so from Government handouts.
Rather, such survival depends on access to good-paying jobs, he maintained.
Barbados had also announced a cut to its VAT from 17.5 per cent to 7.5 per cent for the power charge up to the first 250 kilowatt hours of residential electricity bill to provide assistance for householders' electricity costs.
"As a result, their cost will decrease from $204.46 to $187.06 for them. This will cost the Barbados government $1.527 million each month, or just $10.5 million in total, for the period from August 1 to January 31," Mottley had said.
However, according to Ram this is not practical for T&T.
Mainly because this country already enjoys low electricity rates.