PM Mottley pays tribute to outstanding cricketer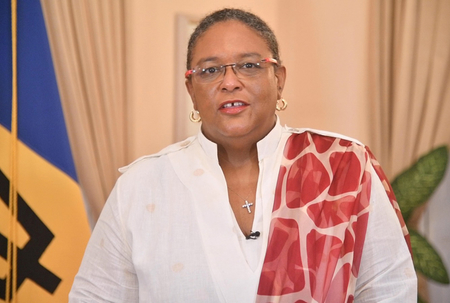 Former Barbados all rounder and Captain David Holford passed away today.
Holford, one of the island's outstanding player, also served as West Indies manager and selector.
Prime Minister Mia Mottley paid glowing tribute to the outstanding statesman.
Below is the full text of her statement:
Barbados and the region have lost yet another stalwart of cricket, a sport that for generations has meant much more than fun for countless Caribbean people.
The passing of David Holford, a true gentleman of the game, while leaving a clear void, ought to serve as a reminder to us all that we must do more to ensure those who have brought us thus far, are not left to fade into obscurity.
Holford, 82, the cousin of National Hero, The right Excellent, Sir Garry Sobers, made his international Test cricket debut in 1966 against England, just a few months before Barbados attained Independence.
He, therefore, like his West Indies team colleagues of the time, were more than just players — they were ambassadors for Barbados and the Caribbean at a most critical time in our history. They were potent symbols of a Caribbean spirit we were about to unleash on the world.
Holford, like the legends before and after him, and their memories, must mean something to us all. His contribution on and off the field, with the bat and the ball, as a player as well as an administrator, should be made familiar and relevant to today's youth.
For his rise from an ordinary Barbadian boy to command the respect of the world as a cricketer of class; his demonstration of patience, perseverance and exemplary conduct as a sportsman; his lifelong commitment to Spartan Club, speak to qualities that are worthy of emulation. We must ensure that sports remain an avenue to success for our people.
On behalf of the Government and people of Barbados, I extend heartfelt sympathy to his family, the family of Spartan Club, and the entire cricket-loving community. May his soul rest in peace.