PM insists that Gov't must act to reduce Barbados' reliance on sugar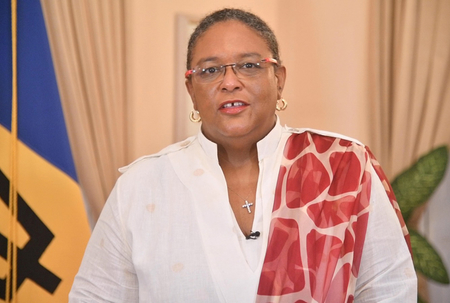 Prime Minister Mia Mottley is unmoved by a last-minute plea from the Barbados Beverage Coalition to roll back a massive tax hike on sugar-sweetened beverages.
On Thursday night, mere hours before the new measure was implemented, she declared that it would be "an act of treason" not to insist on reducing the country's reliance on sugar.
"We are a society that has one of the highest incidence of obesity – childhood obesity and adult obesity – and it is against that backdrop that I say to the soft drink and sweetened drinks manufacturers that our tax is not intended to penalise them, but it is intended to save our people," Mottley declared.
"And we want to save our people by ensuring that they have less access to sugar, because we simply cannot carry the cost anymore of the level of diabetes, hypertension and other chronic NCDs that are engulfing this nation.
"When I see the numbers with respect to dialysis and the extent and pace with which they are growing, believe you me, I would be committing an act of treason if I do not insist on us reducing our reliance on sugar in this country," she added.
The PM made the comments at the launch of the University of the West Indies' City Campus and the UWI Private Sector Forum, which was attended by former Chair and CEO of the Coca-Cola company, Neville Isdelle.
Concerned stakeholders on Wednesday issued a joint statement urging policy-makers to pursue "true solutions" to the myriad of health-related challenges facing the country instead of moving the excise tax from 10 to 20 per cent.
Ahead of a meeting on Friday with Minister of Health and Wellness Ian Gooding-Edghill, the group argued that sweet drinks accounted for less than one per cent of the sugar imported annually.
They also contended that measures should more equitably target other leading causes of NCDs like the consumption of ultra-processed food.
However, Mottley said the simple way to avoid the Government's stringent measures was to reduce the levels of sugar in their products.
"We believe that these firms should make money because we recognise that not everybody wants to drink water. I like water, I like to mind my own business too," said Mottley, referencing a popular Trinidadian soca tune.
"But we recognise that there is a role for them and I'd like to suggest that the easiest way to deal with that is by reducing the levels of sugar in our drinks. People may complain for the first month or two, but like everything else, they will get accustomed to it. Mauby is good for you without all of that sugar," she added.
Vice Chancellor of the UWI Professor Sir Hilary Beckles declared his support for the 'sugar tax' noting that Barbadians' addiction to sugar is directly related to the experience of slavery and colonialism.
"We have been made addicted to sugar by 300 years of consuming what we produce. We produce sugar and we consume it and now we are sick, addicted," said Sir Hilary.
Facebook Notice for EU! You need to login to view and post FB Comments!