PM calls on Jamaicans to boost productivity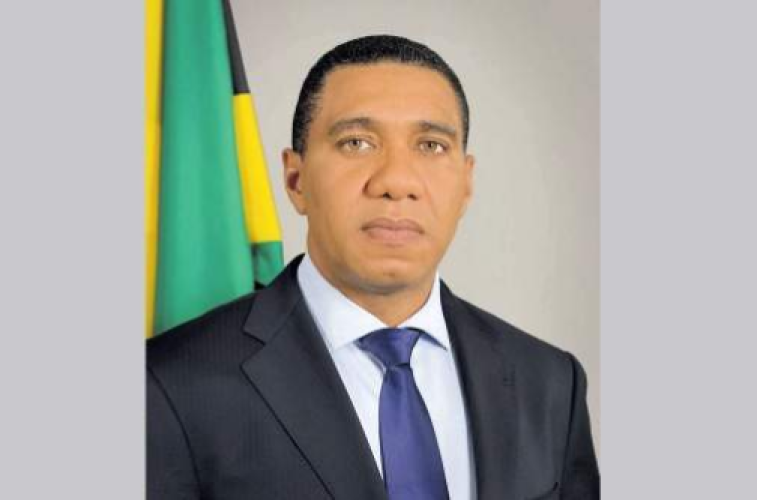 KINGSTON, Jamaica – As the nation observes Labour Day 2022, Prime Minister, Andrew Holness, is calling on Jamaicans to increase their productivity to boost the country's economic growth.
"Jamaica has one of the lowest productivity rates in this region and it can't continue. We can't grow the gross domestic product (GDP) unless we increase productivity," he said, while addressing the National Labour Day project at Mandela Park in St Andrew on May 23.
Holness called on unions and bargaining groups to work with the Government to "figure out how to get Jamaicans to produce more".
He noted that as the Government works to improve compensation, "the conversation about better pay, improved conditions and increasing the general income of the society is not only unidimensional… about increasing pay".
"There is another dimension, as well, that labour must now contemplate, which is improving productivity, and this is… the next pivotal point in the development of the Jamaican society and economy," Holness said.
He noted that the observance of Labour Day and Workers' Week provides an opportunity to recognise the evolution of the country's labour movement and the gains that have been made over the years.
"We are here to celebrate, acknowledge and pay our respect to the workers' struggles, which have certainly improved the equity of labour in our economy," he said.
Meanwhile, Holness said Labour Day activities, such as the renovation of Mandela Park, provides an opportunity for Jamaicans to give of their time and effort to beautifying their surroundings and civic structures.
He said the improvements and repairs at Mandela Park will improve the facility and experience for users.
"The truth is that we have to be thinking about how we reconfigure this urban space of Half-Way-Tree, certainly for the improvement of traffic, efficiency of movement for pedestrians and to improve accessibility of business places, the streetscape and the general urban space. The park, where it is, is not necessarily in the best location and, in the reconfiguration, we may have to think about a relocation of the park," he pointed out.
Holness said improving the urban space is not just about roads and buildings, "it is also about parks, and this is one park that we have to consider very carefully.
For his part, Leader of the Opposition, Mark Golding, said he looked forward to the renovations that will allow for greater use of Mandela Park.
Labour Day is being observed under the theme 'Re-igniting a Nation for Greatness – Protect our Heritage and Environment', with the slogan 'Mek Jamaica Cris an Clean'.
This year's Labour Day coincides with the 60th anniversary of Jamaica's Independence, under the theme 'Re-igniting a Nation for Greatness'.
Holness was joined at Mandela Park by Minister of Culture, Gender, Entertainment and Sport, Olivia Grange; Minister of Local Government and Rural Development, Desmond McKenzie; Minister of Justice, Delroy Chuck; Mayor of Kington, Senator Councillor Delroy Williams; members of the Digicel Foundation, National Solid Waste Management Authority (NSWMA), Jamaica Defence Force (JDF), Jamaica Constabulary Force (JCF), and others.
Work at Mandela Park involved painting, trimming and planting of trees, improvement of the sanitary facilities, establishment of a ramp for people who are physically challenged, among other things.
The park is named in honour of South Africa's first black President and freedom fighter, the late Nelson Mandela.