Perverted teachers sharing inappropriate content with students in T&T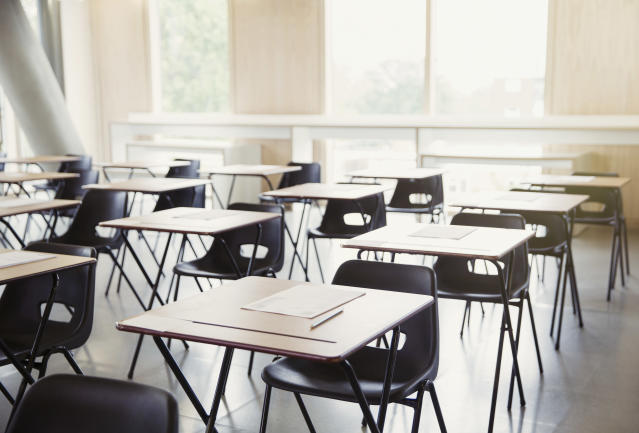 The Teaching Service Commission (TSC) has alerted a parliament Joint Select Committee to cases of perverted teachers operating within local schools, including those sharing inappropriate content with students.
The JSC was yesterday told that in some cases, it appears paedophiles apply for teaching jobs to fulfil their sordid acts.
Chairman of the JSC on Local Authorities, Service Commissions and Statutory Authorities, Dr Varma Deyalsingh, sought to get data on the number of people fitting such descriptions.
However, while he was not able to provide figures, Deputy Director of Personnel Administration in the Service Commissions Department Martel Waldron only added, "Yes, unfortunately, it is a reality we are faced with."
Pressed to say if the exchange of inappropriate material, such as images and/or inappropriate contact between students and teachers, was on the increase or not, Waldron answered, "To tell you here…the amount and whether it is increasing or decreasing…what I can tell you is yes, we have far too many of that and those matters are being treated with at the commission."
Contacted on the matter yesterday, TTUTA first vice president Marlon Seales said they were not privy to such statistics and re-directed all associated questions to the TSC and the Ministry of Education.
As a social justice organisation in the business of protecting children, however, Seales said TTUTA is very concerned about these alarming reports.
He vowed, "We will do our part in terms of instructing, reminding and educating our members on appropriate behaviours and professional deportment so that they do not find themselves, real or perceived, on the wrong side of that particular conversation."
Seales said TTUTA is ready to do better by their members in terms of educating them on best practices and professional conduct.
National Parent Teacher Association (NPTA) president Zena Ramatali also expressed concern about the worrying report that emerged from the JSC.
Asked if she was aware of any exchanges of inappropriate material, including images and videos, she said, "I can't say that came to my attention anytime recently. What I can say is that if that is the case, it is something that must be thoroughly investigated, as this would seriously be affecting our young charges across the country."
She too called for programmes and sensitisation workshops for students so they could be aware of what to look out for.
Ramatali insisted, "Parents must become vigilant as children must be protected at all costs."
Saying one of the NPTA's objectives was to secure adequate laws for the care and protection of children, she said Health and Family Life Education must be reintroduced into the curriculum at the university level to help teachers recognise if this is happening especially with more online engagement.
A senior education official who spoke on condition of strict anonymity explained why it might be difficult to determine just how deep-rooted the issue was, as he said, "Somebody under that kind of cloud would really try to keep this to themselves."
He said those guilty of engaging in such acts would try very hard to keep it from their colleagues and that most times when it is discovered, it was only after the student had opened up, usually to a parent or teacher or a trusted friend.
Another official claimed to have heard from a teacher within recent months, that, "A lot of that happened during the pandemic."
The official declined to reveal in what education district this had been discovered.