PAHO calls for countries to be prepared for threats of seasonal flu, hurricanes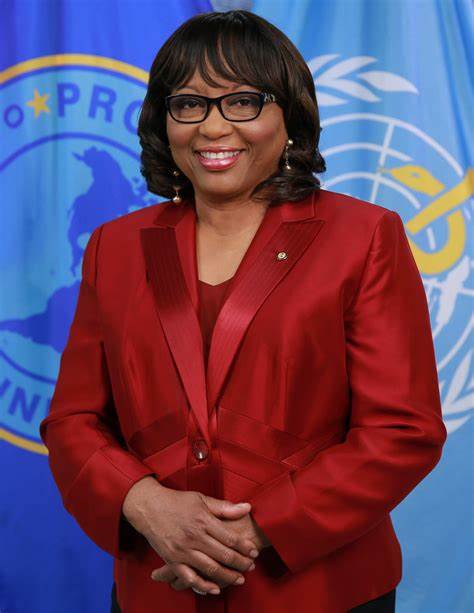 The director of the Pan American Health Organisation (PAHO), Dr Carissa Etienne, Wednesday, called on countries in the Americas, including the Caribbean, to exercise additional vigilance as the influenza and hurricane seasons begin amidst a rise in the number of coronavirus (COVID-19) cases in the region.
The Dominican-born PAHO senior official said that over the past week, countries in the region have reported a 10.4 per cent jump in cases of COVID-19, and a 14 per cent increase in deaths, boding a "double threat of a potential influenza surge alongside a rise in COVID-19 cases".
She said influenza cases have been exceptionally low since COVID-19 began over two years ago, but things have started to change.
"The flu virus is circulating again and not just during [the] traditional flu season," she told the weekly news conference.
PAHO reported that Mexico and Peru have seen higher numbers of influenza cases than expected and Argentina, Chile and Uruguay have reported more hospitalizations than usual due to influenza.
Cases of respiratory virus in Chile, Paraguay, Brazil, Ecuador, and the Dominican Republic have also spiked among young children.
Dr Etienne said that while most countries have integrated COVID-19 surveillance with efforts to track the influenza virus, they must build on that capacity "to quickly identify the different respiratory viruses circulating in the Americas."
The PAHO director also urged people to ensure they are up to date with the flu vaccine as this reflects the strains circulating now and can provide better protection to all at risk.
Influenza vaccination campaigns are important every year but even more so this year "as we are facing multiple risks at the same time," she said, noting that while the upcoming influenza season will primarily impact those countries in the southern hemisphere, countries in Central America and the Caribbean must prepare for hurricane season.