Man Dead In Cashew Hill Shooting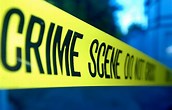 Crime Sleuths have laiched an investigation into the country's latest murder since the start of the year.
According to reports,the victim is a 34-year-old man who was shot dead in the Cashew Hill area shortly after 10 Saturday night.
The circumstances which led to the shooting are not immediately clear, neither has a motive been established for the attack.