Less talk, show us action!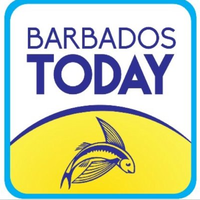 Residents of Lower Estate, St George are hoping and praying that before the end of this year, government keeps its promise to give them some much needed, long overdue relief from toxic odours coming from a dump in their immediate environs.
Residents in that area have, for a long time, complained about the pungent scent emanating from the dump which was operated by waste hauler Anderson Cherry. They lamented that the unpleasant smell has caused several of them to battle health problems.
During the St George Speaks town hall meeting last Thursday, Deputy Chief Environmental Officer Ronald Chapman announced that the initial planning for a large-scale clean-up operation had been completed, but explained that authorities were now waiting on the arrival of specialised equipment to get the job done. Chapman said that the Ministry of Health and Wellness has ordered and paid for air sampling equipment which he said had to be custom-made and should be on island in two months. He said once the work at the site starts residents should expect the process to take four months.
When Barbados TODAY visited the area, residents welcomed the news on Monday and made clear they are eager for the long awaited fix.
One resident who only gave her name as Ms Craigwell, said she was tired of having to keep her windows closed in an effort to keep the unpleasant odour out of her home. She said she was happy to receive the news that steps are being taken to remedy the environmental concern. She hopes it would not be another empty promise, similar to the assurance residents were given, just before the 2018 General Elections.
Craigwell said frustrated residents have attended a series of meetings where they have repeatedly voiced concerns about the problem.
"When I see, then I will believe that something is actually happening. The scent is a very toxic scent. It is not anything to be breathing in. At nights if that scent burst out, all my windows are closed. There are times when all of my windows have to be closed all night long because of the scent. Members of the community getting asthma attacks from the same thing.
"It is something that is horrible, very horrible, nobody should be made to inhale it. And the interesting thing about it is that the person who is responsible for it, doesn't have to inhale it and that has been my problem from the very beginning. I am so hoping that this is not just an empty promise," Craigwell said.
Another resident said "Them should do something with that dump every since."
Meanwhile, one male resident, who requested to remain anonymous, told Barbados TODAY he was tired hearing that relief was on its way, but not seeing it come to fruition. The man said he was not pleased having to keep his windows closed because of the odour, particularly when it rains.
"It has affected my wife, her sinuses. Something needs to be done about it. It is time for action and to stop all the talk. As far as down Jackmans, you are getting the smell down there, and we are right in the heart of it.
"We need something done about it urgently. I am aware that there are many other issues that are going on, but this one has been going on for quite a while now and we just need a resolution," he said.
Last September, the Chief Town Planner served enforcement and stop notices, indicating that the mining and quarrying taking place on the property bordering a landfill was being done illegally.