Kamina represents what Commonwealth Secretariat needs – Belize PM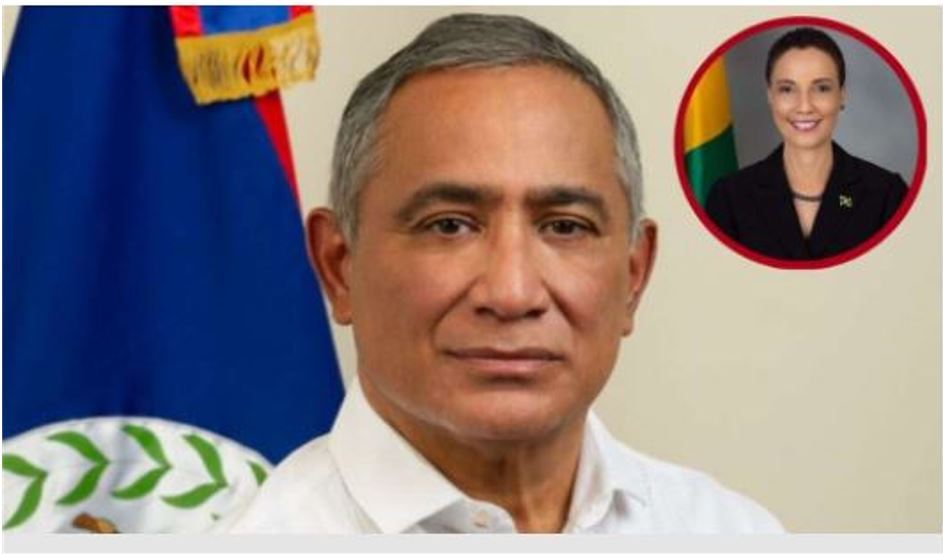 (Jamaica Observer ) Belize is the latest country to announce its support for Foreign Affairs and Foreign Trade Minister Senator Kamina Johnson Smith in her bid for the Commonwealth Secretary General post.Johnson Smith is in a face-off with Baroness Patricia Scotland who was elected to lead the Commonwealth Secretariat on a Caribbean Community (Caricom) ticket in 2015.
Belize's Prime Minister John Briceno, who is also the current chairman of Caricom, says Johnson Smith is the better choice.
"We are grateful to Baroness Scotland for her work. She came for the ICJ and tried to help Belize and they have helped us in trying to get some attorneys and some judges through the Commonwealth secretariat, so, we are grateful to her. But at the moment when we started to look at both candidates, Belize has decided that we are going to support foreign minister Kamina Johnson-Smith.
Briceno says Johnson Smith has the wealth of knowledge and experience that is needed to foster unity among developed and developing countries.
"She has a wealth of experience. She has been foreign minister for – this is her second term. She is the leader of government in the Senate. She has chaired different committees worldwide. The vision that she has in working together – that she can put countries to be able to work together where she is saying that no country can have development by itself there has to be cooperation between the developed countries and the developing countries like ours. I believe that she represents what we believe that the Commonwealth Secretariat needs and that is why Belize will support foreign minister Kamina Johnson-Smith."
He added: "She's a very good candidate, she is likable, she is hardworking and she can get people to work together and I think that is more than anything else important."
Belize joins India, the United Kingdom and Trinidad and Tobago in support of Johnson Smith.Commonwealth leaders will gather for the June 20-25 Commonwealth Heads of Government meeting in Rwanda this year where a consensus vote will be taken.
Johnson Smith formally launched Jamaica's candidature for secretary general of the Commonwealth in London, United Kingdom in April of this year. — Jamaica Observer