JCA Human trafficking clampdown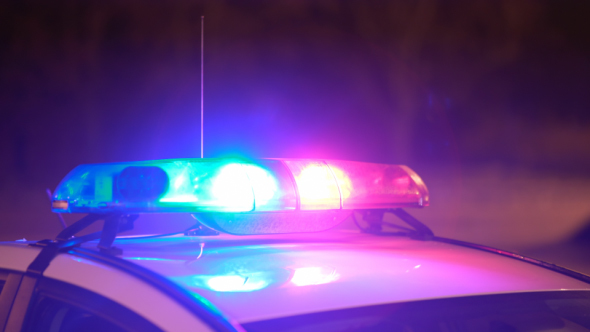 One of the Corporate Area's most notorious 'red light' districts — the area encompassing Ripon Road, Eureka Road, Eureka Crescent, and sections of Old Hope Road in Cross Roads — was the scene of a massive police operation on Saturday as law enforcers went in search of human traffickers and their victims.
Thirty-four people were taken into custody by police from the St Andrew Central Police Division during the operation which started about 9:30 pm in the area which is known for prostitution.
Police told the Jamaica Observer that 22 men and 12 women were taken into custody but they were all released after given "strong warnings".
The operation was led by Superintendent William Kessler, head of operations for the St Andrew Central Police Division.
"They were not charged. They were just taken in, questioned, released and warned about the practice. A number of offensive weapons were also confiscated. Based on the fact that we never found anybody who we thought was at risk, it means that none of them were involved in human trafficking," Kessler told the Observer on Monday.
"Those areas were specifically targeted. Those areas are where the females are, and the males come in to do business and sometimes when there are disputes, there are shootings and murders," Kessler said, pointing out that some of the 12 women were pregnant.
"They were able to show us their babyfathers in the line. For example, they would say, 'The one that is second in the line, a him a mi babyfather.' For some reason, they are out there transacting business. The females continue to work while they are pregnant and when a certain customer comes and transacts business, males come in who might have a firearm or knife, and that is how we get some of the murders or serious incidents," added Kessler.
While none of the people taken into custody was charged, Jamaica's National Rapporteur on Trafficking in Persons Diahann Gordon Harrison commended the police for their action.
With anecdotal evidence supporting claims that scores of Jamaican young girls, and some boys, are being trafficked and forced into prostitution, Gordon Harrison said the police could take nothing for granted.
"Without having anything specific, what I can say definitively is that in Jamaica, and throughout the region, whenever you have certain activities that are associated with particular areas, there is the perception that there could be increased reports of suspected cases of human trafficking and other illicit activities," said Gordon Harrison.
"They really conducted operations that would've at least facilitated the various questions being asked and the issues being ventilated with a view to determining whether there were any such activities that were in fact at the level of warranting an investigation.
"I want to encourage them that whenever these reports are made, all due diligence is done to ensure that we are taking proactive steps to identify and to treat with any cases that may in fact be made out," added Gordon Harrison.
The 2021 Trafficking in Persons Report released by the United States State Department has ranked Jamaica at Tier 2 because the Government, it said, does not fully meet the minimum standards for the elimination of trafficking but is making sufficient efforts to do so.
The action by the St Andrew Central police over the weekend, therefore, would be seen as a step in the right direction.
In March, Deputy Superintendent of Police Carl Berry, head of the Anti-Trafficking in Persons Unit of the Jamaica Constabulary Force, warned that Jamaican males are now forming a large part of the number of human-trafficking victims.
Addressing a Tourism Product Development Company Trafficking in Persons webinar, Berry noted that in the year 2000, women and children were the primary targets of human trafficking.
He added that today, there is an "enormous number of males" being victims of human trafficking.
Minister of state in the Ministry of National Security Zavia Mayne later declared that the Government is committed to effectively investigating, prosecuting and convicting human traffickers, while providing comprehensive trauma-informed care for victims.
This echoed claims by permanent secretary in the Ministry of National Security Courtney Williams, who recently declared that the Government has been applying pressure to curtail human trafficking, which opposes human rights.