JCA Focus on high fuel prices, Hayles says following Gov't EV plan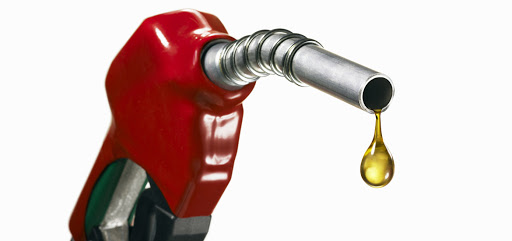 People's National Party (PNP) Vice-President Ian Hayles says while he has no issue with the Government's plan to switch to the use of electric vehicles, right now he wants action to deal with high gas prices.
"Every week I go on the roads. My gas bill was around $15,000 a week, [it] gone to $40,000 now and to my surprise I saw the prime minister last week [and] him seh 'you know what, we [going to] start bringing in electric cars now. We going to promote electric car now'. Nothing is wrong with that, but the cars we have here now we cyaa buy gas fi it," he said while addressing the Junction Divisional conference in Bull Savannah on Sunday.
Minister of Science, Energy and Technology Daryl Vaz, last week during the sitting of House of Representatives, said Prime Minister Andrew Holness will replace the current motor cars assigned to the Office of the Prime Minister, which use combustion engines, with a fleet of electric vehicles.
"In discussion with the prime minister and my Cabinet colleagues, the Government is going to have to lead by example and the prime minister has already indicated to me that when his fleet becomes due for changing out, he's going electric," Vaz said.
He said that in collaboration with the Inter-American Development Bank (IDB), the entire Government is moving to embrace electric vehicles.
People who purchase electric vehicles will benefit from a further 20 per cent reduction in the current import duty rates and will not have to pay motor vehicle licence fees over the next five years following Tuesday's amendments to the Customs Duty Tariff (Revision Amendment) Order 2022; the Road Traffic (License Duties) Order 2022; and the Road Traffic (Licence Duties) resolution, which will bring the changes into effect.
The reduction brings the import duties on electric vehicles down to 10 per cent from 30 per cent.
These lower duty rates and the elimination of the licence fee requirement will apply only to vehicles that are three years old or younger at the time of importation and took effect on July 14.
However, Hayles said the Government needs to pay attention to the high fuel prices being faced by motorists.
"Electricity bill a go up too, so is tek dem tek we fi idiot, if we cyaa buy the gas weh we a find the electricity, that is the problem we face," he said.
The Opposition for months has been calling on the Government to alleviate the burden faced by Jamaicans with high fuel prices.
Opposition Leader Mark Golding proposed that a cap be placed on the Special Consumption Tax on fuel at an oil price of $67.50 US per barrel and the equivalent for the price of LNG.
Facebook Notice for EU! You need to login to view and post FB Comments!