Japan's ex-leader Shinzo Abe assassinated while giving speech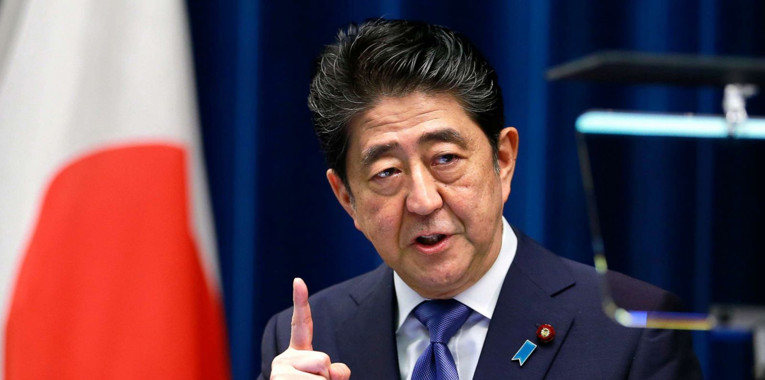 Japan's longest-serving prime minister, Shinzo Abe, has died after being shot while giving a campaign speech, shocking a country where gun violence is very rare.
Here is a recap of the main developments:
Abe was in the southern city of Nara giving a speech backing a candidate of the Liberal Democratic Party he was a member of ahead of Sunday's upcoming elections
At about 11:30 local time Abe was shot twice from behind, suffering wounds to his chest and neck
As the 67-year-old collapsed, security guards tackled the gunman to the ground and arrested him
Abe was airlifted to Nara Medical University Hospital where doctors spent hours trying to save his life
At 17:03 local time Abe was pronounced dead in hospital
Japanese media have reported that the gunman is 41-year-old Tetsuya Yamagami, a resident of Nara
He is reported to be a former member of Japan's Maritime Self-Defence Force, the country's navy, but the defence ministry has not officially confirmed this
Tributes have poured in from world leaders praising Abe's influence on the global stagehttps://www.bbc.com/news/live/world-asia-62088876#:~:text=%27He%20dedicated%20his,that%20endures%20today%22.
Italian Prime Minister Mario Draghi said he was "shocked by this terrible attack" and described Abe as "a great protagonist of Japanese and international political life in recent decades, thanks to his innovative spirit and his reforming vision".
Tawain President Tsai Ing-Wen said "not only has the international community lost an important leader, but Taiwan has also lost an important and close friend".
Polish Prime Minister Mateusz Morawiecki said he was "deeply shocked by the news of the assassination" of Abe, adding that "my thoughts are with the family of our Japanese friend who was always very kind to Poland".
The Chinese embassy in Japan said Abe made "contributions towards improving China-Japan relations during his term" and expressed condolences on his death to his family.
The Phillippine Department of Foreign Affairs said Abe was "greatly admired by many Filipinos".
And Israeli Prime Minister Yair Lapid said he was "a fierce and distinguished leader".