Is the fifth Covid wave already peaking? Virus NHS admissions and cases slow despite calls for masks and social distancing to return — as deaths creep up by just six per day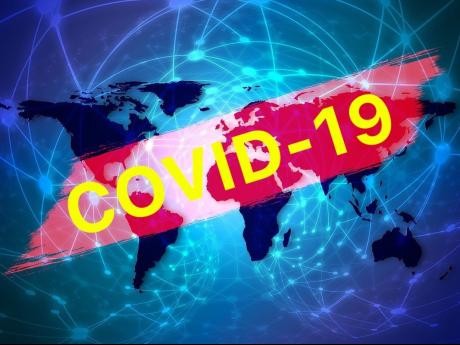 England's fifth Covid wave already appears to be slowing — despite renewed calls for onerous social restrictions to return.
Hospitalisations for the virus have been rising in recent weeks in line with a fresh spike in cases triggered by the mild but highly infectious Omicron subvariants BA.4 and BA.5.
Some trusts have already reintroduced face masks and social distancing in response to the climbing figures, just weeks after they were axed from NHS national guidance.
A health minister raised the prospect of curbs being introduced to the wider public earlier this week if the health service becomes too busy to clear its backlogs.
But MailOnline's analysis of NHS data suggests the current wave of Covid admissions is peaking, and there are early signs the rise in cases is also slowing.
The weekly growth rate of hospitalisations has halved in recent weeks, causing a visible drop in charts showing the virus' pressure on the health service.
Average daily virus admissions had been climbing at around 40 per cent week-on-week at times last month but this has now slowed to about 20 per cent.
The Office for National Statistics' weekly infection survey also suggests infections are slowing — despite gloomy warnings they could reach pandemic highs.
There were an estimated 2.1million people infected in England in the most recent week, which marked a 17.7 per cent increase in seven days. That was compared to a 34 per cent jump the previous week.
Covid cases would need to almost double to match the pandemic high of 4.1million infections in March, at the height of the BA.2 wave.
Meanwhile, Covid deaths have started to creep up — but only marginally. Just 30 people are dying primarily from the virus each day in England and Wales, according to an ONS report today.
Latest data shows there were 1,848 Covid admissions across England each day by July 10, which was 23 per cent higher than the previous week.
Week-on-week growth has slowed significantly in recent weeks, coming down from 43 per cent in late June, in a promising sign.
Separate NHS figures show two-thirds of Covid patients in hospital are not primarily sick with the virus, which suggests rising admissions are a symptom of high infection rates rather than severe disease.
The majority are known as 'incidental' cases — patients who went to hospital for a different reason but happened to test positive.
The current wave is being driven by BA.4 and BA.5, with the latter regarded as the most infectious variant of the virus yet.
While highly transmissible, both are thought to be just as mild as their parent strain, which explains why there has not been a significant uptick in serious illness.
Covid ICU inpatient numbers are currently 20 times lower than at the height of the second wave in January 2021 and are lower than at any other point when infections were this high.
There are currently just 218 patients with the virus on mechanical ventilators in England — about 100 more than a month ago.
For comparison, there were 3,600 patients on ventilators at the peak of the second wave in January 2021.
And a report by the ONS today found there were 212 deaths in which Covid was the primary cause in England and Wales in the week ending July 1, the equivalent of around 30 per day.
It technically marks a rise of a quarter compared to the previous week but is still significantly lower than previous waves.
However, it can take more than a month for a rise in infections to affect ICU and death rates.
The changing severity of Covid is due to a mixture of growing natural immunity, vaccines and the milder strains that are currently dominant.
Yet Lord Syed Kamall, a junior health minister, on Monday raised the prospect of the extortionate free lateral flow testing scheme returning, as he left the door open to other measures like mandatory masks.
He told the House of Lords: 'They [health officials] are still focusing on the backlog. If it gets to a point where it is affecting the backlog then clearly measures may well have to be introduced.'
'We are always ready to stand up measures should the case rates rise so much that our health system was under pressure, but also what we have managed to do is break the link between infections and hospitalisations, and hospitalisations and death,' he added.
'If that gets out of control then of course we will stand up the measures that we have previously.'
On testing specifically, he said: 'Should the number of cases spiral out of control then clearly we would look to reintroduce free testing at some stage if it needed that.' 
A number of high-profile left-wing scientists have been publicly lobbying for Covid restrictions to return to combat the rising statistics.
The calls for more curbs comes amid fears that the knock-on effects of lockdown are still killing more than 1,000 people a week in England and Wales.