Indian, Algerian students killed in Ukraine; others stranded during Russia's invasion beg for help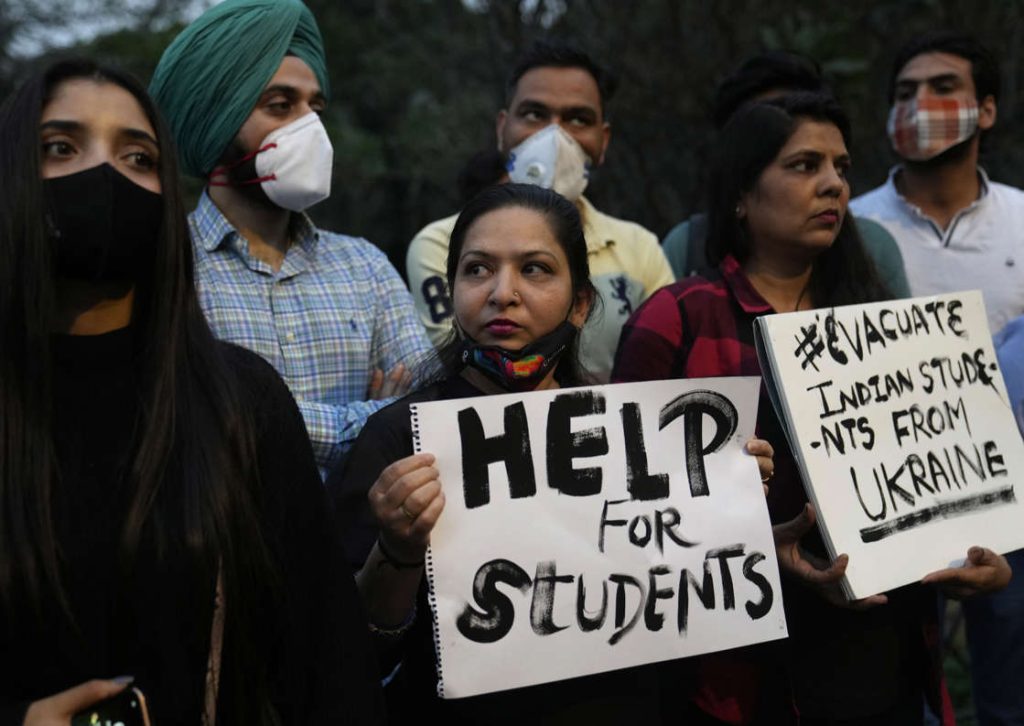 From Nigeria to Ghana and Iraq to India, tens of thousands of students studying abroad in Ukraine are desperately calling for support from their governments as Russia's invasion escalates.
At least two students — one from India and another from Algeria — have been killed in Kharkiv, Ukraine's second-largest city, which witnessed some of the heaviest shelling on Monday.
Arindam Bagchi, India's Foreign Ministry spokesman, said in a tweet: "With profound sorrow we confirm that an Indian student lost his life in shelling in Kharkiv this morning. The Ministry is in touch with his family."
Bagchi added that the Indian foreign secretary is calling on the ambassadors of Russia and Ukraine to help ensure "urgent safe passage for Indian nationals" stuck in Kharkiv and other conflict areas in Ukraine.
Other students allege they have been abandoned by their home countries and that they have not been offered help, with relatives of those stranded in Ukraine heading to local embassies to demand support.