'He's a crook sometimes'! Ports boss allegedly led Premier in drug plot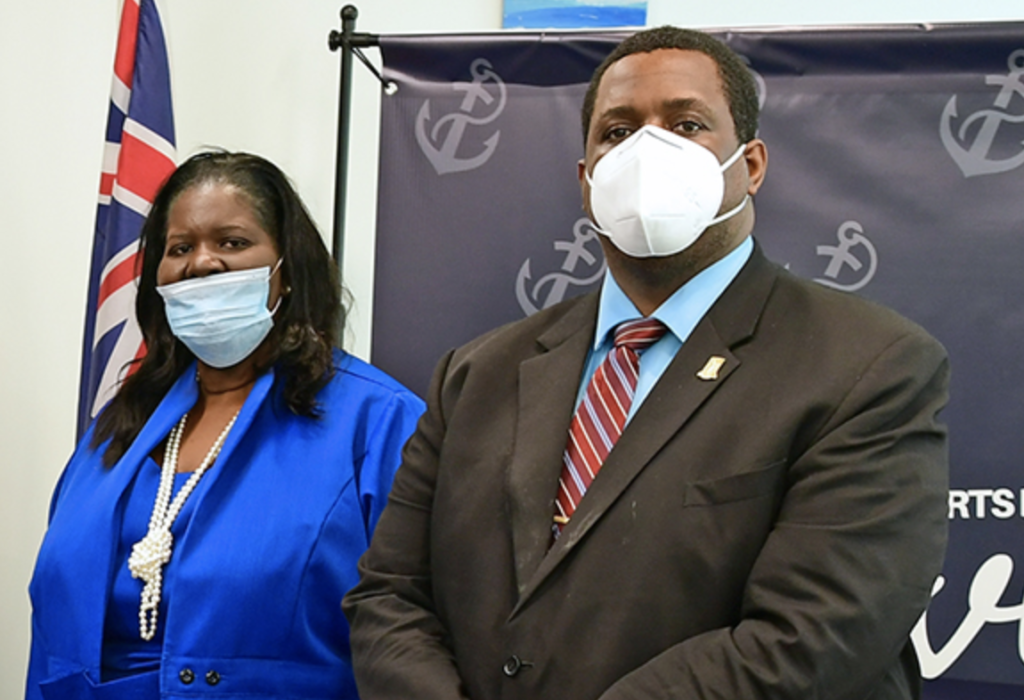 The BVI Ports Authority's Managing Director Oleanvine Maynard allegedly played a key role in connecting Premier Andrew Fahie with a drug and money laundering plot that turned out to be a sting operation by the United States Drug Enforcement Administration (DEA).
In a criminal affidavit filed in the US Southern District Court of Florida on Thursday, Maynard — who was arrested with Premier Fahie for their reported involvement in the plot — allegedly helped to organise payment and shipment details, among other things, for an undercover DEA informant, who was posing as a member of the famed Mexican Sinaloa drug cartel.
The court document alleges that they spoke about concealing those payments in shell companies that would be set up in the BVI.
Fahie and Maynard were reportedly promised $700,000 for their role in the plot and were busted separately after allegedly confirming the payment.
'He's a little crook sometimes'
It was while discussing the informant's membership in the Sinaloa drug cartel, that the parties also discussed the need to meet with Premier Andrew Fahie and another BVI government official dubbed "Government Official 1" in the affidavit.
In describing Fahie, Maynard allegedly said: "I know the man, if he sees an opportunity, he will take it … I know the type of person he is, so I know he will take the opportunity." As to herself, Maynard said "if you come to me and I don't want to do it, I say hey. I'm not interested … or if I'm interested, I will say I'm interested."
"You see with my Premier, he's a little crook sometimes . . . he's not always straight," Maynard allegedly added.
Maynard's son Kadeem Maynard, who was also arrested in the plot, reportedly told the informant: "She knows the Premier, he's down with her, so she can go to him at any time, and he would say ok."
At the end of the meeting, she was allegedly given a bag containing $10,000 as a gesture of good faith.
Maynard responded that she would start her "homework" tomorrow.
Shell companies and safe harbour
The court document showed that the informant involved in the plot only required protection and safe harbour for their container at the port for a 24-48 hour period, until a window would open for safe passage to Puerto Rico. Maynard allegedly asked, "you want it to be done legally so nobody will come around?" and the informant responded that he needed the paperwork.
It was then that Maynard allegedly said, "that is where I can assist, we need different licenses, which I can get… so we can process your paperwork, so you can come into the territory for a couple days, and then move on . . . that is easy."
When the informant offered them a percentage of proceeds from drug sales in the United States, and asked how he could get the money back to those involved in the plot in the BVI, Maynard allegedly responded: "What we do is set up shell companies".
Maynard also explained that she had already started looking into different shipping licenses for the plot, and allegedly said: "you have to legitimize what you're doing."
When Maynard was later asked if she had already set up companies for the drugs and money they would be receiving as part of their plan with Premier Fahie, Maynard allegedly responded "yes,".
She allegedly told the informant they would not need to remove anything from the drug boat, and that they would not need to enter the port.
Maynard reportedly told the informant she would have the boat outside the port where she could see it from her office.
The informant then asked about Government Official 1, and Maynard allegedly stated that Fahie would clear it with him.