Henry slams DLP's decision to defer electing president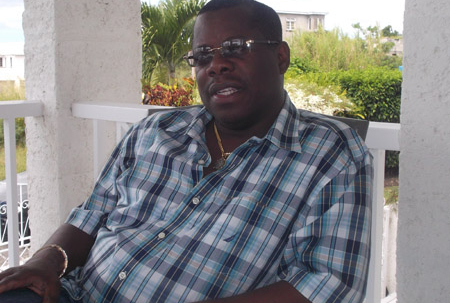 Political strategist Hartley Henry has described as "madness" the Democratic Labour Party's (DLP) decision to defer electing a president until April.
On Friday Verla DePeiza handed in her resignation as party president, two days after the DLP's crushing 30-0 defeat at the hands of the Mia Mottley-led Barbados Labour Party (BLP) in the January 19 general election.
Following that announcement the DLP's first vice president Steve Blackett told the media that a special conference would be convened in mid-April for an internal election for the post of president.
But speaking on the local current affairs programme Down to Brass Tacks on Sunday, Henry questioned that decision saying that the issue of leadership must be addressed now.
"The whole question of differing the question of leadership to April of this year is madness and anyone who is remotely connected will tell you this is the moment you must seize. You cannot allow the party to go into paralysis between now and April and don't exist. You need to solve the issue of leadership now and the constitution does not provide for you to solve the issue of leadership because it does not provide for you to elect a political leader. In 2022 the constitution must be clear.
"The current constitution of the DLP does not provide for a leader to be elected and that is one of the fundamental problems I am trying to explain there," he said.
Henry maintained that the DLP's constitution needed to be amended in order to have "a popular mass based political leader elected".
He added: "So that persons know what they are buying. You keep selling a product locked up in a brown paper bag and you do not know what is in there until you have purchased it.
"So the Prime Minister and Her Excellency the President are neither in a position next week to say John Brown is the political leader of the Democratic Labour Party. I am willing to approach John Brown to provide the names of two persons to serve in the Senate of Barbados because once again the Democratic Labour Party is operating in a 1958 mindset whereby you have now to go and elect a president … what you need is a political leader."