Guyana needs banks but fears T&T monopoly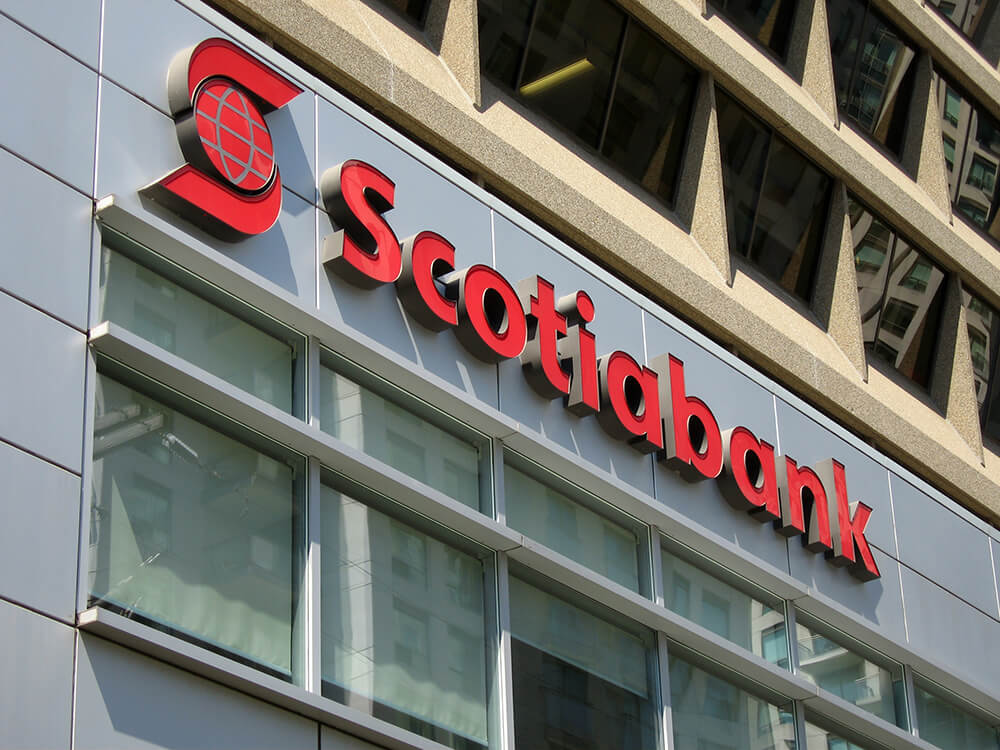 When First Citizens announced on Thursday, via legal notice, that the Purchase and Sale Agreement between First Citizens Limited and the Bank of Nova Scotia for the sale of Scotiabank's retail operations in Guyana expired and the agreement was terminated, there was a slight case of deja-vu.
It marked the second time in three years that a planned deal from Scotiabank Guyana and a Trinidad and Tobago bank had fallen through.
In 2019, Republic Bank had attempted to do the same thing, purchase Scotiabank Guyana.
However the reason for that sale being blocked was made clear, as the Bank of Guyana denied the transaction based on a concern that Republic Bank would obtain a near monopoly position in the Guyanese banking sector.
"What has happened is Republic bank had made an attempt to buy Scotia Bank Guyana and like any regulator, in any jurisdiction anywhere in the world, if a bank is then going to, if the acquisition of a bank is going to create a monopoly or something that can be detrimental to the depository institutions, then you will have a problem," said Timothy Tucker, president of the Georgetown Chamber of Commerce & Industry, "If the Republic bank, Scotia Bank merger was done, it would have over 50% of the depository…. So that is why that deal was rejected."
The First Citizens, Scotia Guyana deal however received backlash from regulators from the time it had been announced by the Canadian bank in March 2021.
Both Guyana's Minister of Finance Dr Ashni Singh and the Bank of Guyana criticised the announcement of the sale by Scotiabank last year.
Minister Singh said back then that Scotiabank's announcement was "premature and inappropriate" while the Bank of Guyana said FCB "entered the said agreement without informing the BOG."
The official reason for the lapse of the deal has not been made public, and attempts to contact Dr Singh were unsuccessful as he was said to be out of office to attend an outreach in another region of the country.
However Tucker explained the private sector was both surprised and concerned about the deal when it was announced last year.
"One of the local institutions in Guyana, the Bank for Trade and Industry had placed an offer for Scotiabank, which was higher than the First Citizens offer and Scotia Bank went with First Citizens. I'm not certain why that happened. But again, you would have two Trinidad banks controlling over 50% of the depository institutions within Guyana," he said.
This, he said, created alarms around the business community as they were wary of such an arrangement following the collapse of CLICO and CL Financial in 2009 and the shockwaves it sent across Guyana and the region.
"The entire region suffered when CLICO collapsed and CL Financial collapse. There were a number of institutions, a number of business people, especially in Guyana who lost considerable amount of money," said Tucker.
He however rubbished the possibility that Trinidad and Tobago banks were blacklisted, as he pointed out the Republic Bank remained the largest bank in the South American country.
"I can tell you that is not so. There's nothing preventing Trinidad and Tobago bankers from entering the Guyana market because the largest bank in Guyana is a Trinidad and Tobago bank, Republic Bank, which had bought one of the government banks previously, so there's nothing preventing (them)," he said.
While he could not give a reason for the FCB Scotia deal's collapse, he did note that there had been a significant hold up in bank license approvals in recent years.
"There is a long list of banking licenses waiting to be approved. There are over seven licenses pending with the regulators in Guyana. So I don't know if that merger or that purchase was at the back of that line and that caused it to take so long because there's been a number of financial institutions trying to get into the Guyana market for over for a number of years and we know at least seven applications are in," he said.
Tucker said he would actually welcome more Trinidad and Tobago banks in Guyana as he felt there were too few banking institutions in Guyana currently. However he explained the banks should enter independently and not at the expense of foreign bank like Scotia.
"So the local private sector, while we are advocating hard for our more financial institutions, we don't mind First Citizens applying for banking license and coming in as a regional bank, but when we are going to lose one of our international banks to a regional bank, the business sector has a problem with that," he said," We don't control the process. Even if we have a problem with that it's a free capital market. Companies are free to sell to whom ever they choose to sell we support that. But at the same time, we are worried about the concentration of our depository institutions into the region alone. This isn't going for Trinidad banks it goes for if a bank from Jamaica came to buy Scotiabank. We would fundamentally have an issue with it,"
In their announcement, First Citizens Bank said it would continue to pursue "geographic diversification and digital transformation strategies."
Tucker said he hoped the bank would make another attempt to come to Guyana as he stressed, "There's a dire need for more banks in Guyana, there's a need for more financial instruments to build a local private sector. The local private sector has an issue, a severe and very boisterous issue with access to finance and the cost of financing in Guyana."
Tucker said currently several businessmen in Guyana opt to come to Trinidad in order to seek financing.
"Lots of our local businessmen actually go to Trinidad to finance major projects in Guyana because of the low interest rates, so it is just the concentration of the of the banking sector and of course the lack of diversity is one of the issues that we have," said Tucker who said the current state banking in Guyana was not helpful to the business sector, particularly small business owners.
"They are very risk averse. They they refuse to support the small and medium sized businesses. And we have identified that it is difficult for small and medium sized businesses to access finance, and it shows. The banking sector here, they've been comfortable with mortgages and lending to major corporations and charging fees versus really taking the risk and supporting the growth of small and medium sized businesses," he said.
Tucker hopeful this would change given the development ongoing in Guyana currently.