Finance minister, BOJ Governor unified on financial services protection for consumers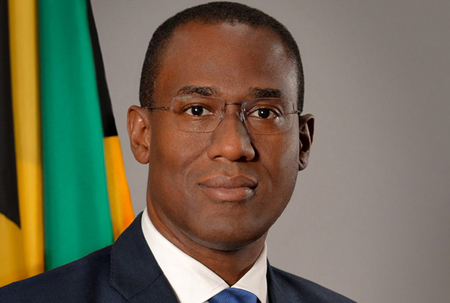 CONSUMERS will soon get greater protection and have a medium to press banks on improving customer service with the impending passage of the financial services protection Bill.
Richard Byles, governor of the Bank of Jamaica (BOJ), told Parliament's standing finance committee on Tuesday that the draft has been sent to the Ministry of Finance, which must now refine the Bill and take it to Parliament.
Byles was answering questions about service standards in banks from Robert Montague, the Member of Parliament for St Mary Western and Phillip Paulwell who represents Kingston Eastern and Port Royal.
"We have a Consumer Affairs Commission, but not specifically for the financial services industry," Dr Nigel Clarke, minister of finance, chipped in.
Montague was seething against the suggestion that the current Banking Services Act outlines a code of conduct that requires banks to provide certain basic information and set some standards in terms of dealing with customer complaint. "The code is to protect the banks and not the consumer," he hit back.
Clarke told the House committee that the Bill will empower the BOJ to enforce standards. He did not give a definitive timeline when it will reach the House, but said it will "come to Parliament in the next several months".
"The financial services protection Bill that this House will see shortly…is a vitally important Bill that I hope the House will treat with expeditiously, because it is in that Bill that more rules and regulations will be set for how banks will operate. It will be an effective form of oversight," said Byles in response.
Just last Thursday, Clarke told an audience on a Twitter space that the the Bill is now being finalised to improve consumer protection in the financial services sector.