Ffryes Beach Reverse Osmosis Plant Expansion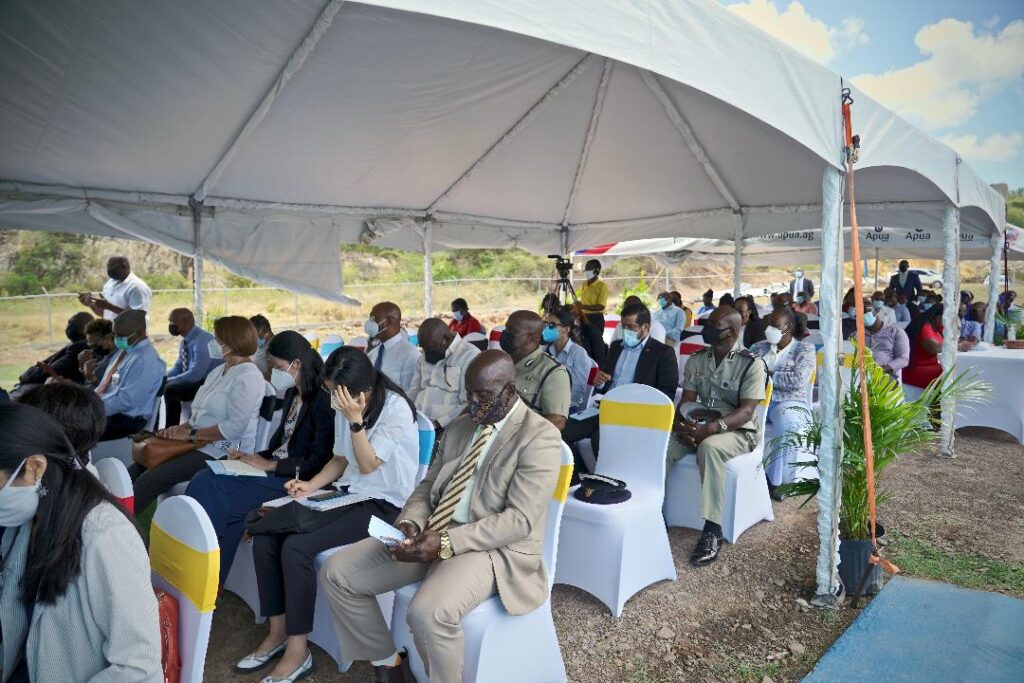 The government of Antigua and Barbuda established a mandate of increasing water production in Antigua through the process of reverse osmosis to one hundred percent. This aims to substitute the depleted surface and ground water supply that has been significantly impacted due to the prolonged drought. Another successful milestone was made along this journey is the successful expansion of the Ffryes Beach Reverse Osmosis Plant.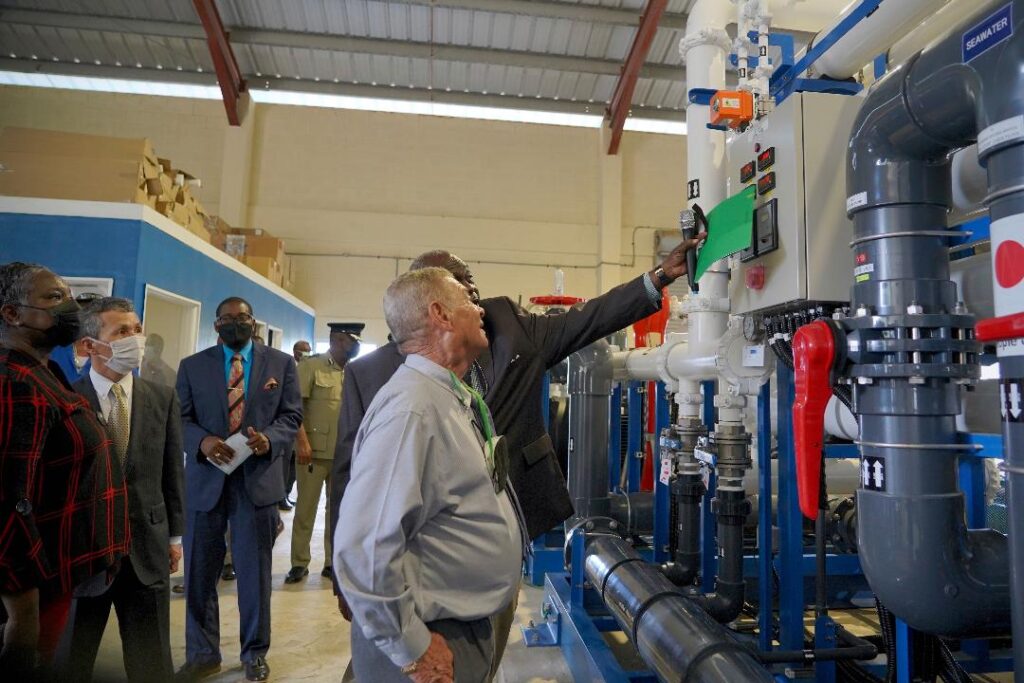 Consultations between the Ministry of Agriculture and the People of Japan yielded a substantial gift
to expand the production capacity at Ffryes Reverse Osmosis Plant by an additional 400,000
gallons per day. This expansion has increased the daily production to 900,000 gallons per day
satisfying the residents and farmers of the southern communities.

The official handover ceremony was held at the Ffryes Beach Reverse Osmosis Plant on Thursday
24th March, 2022. Japan's representative Ambassador Yutaka Matsubara expressed his country's
commitment supporting agriculture and food security through a bilateral agreement between states
since 1982.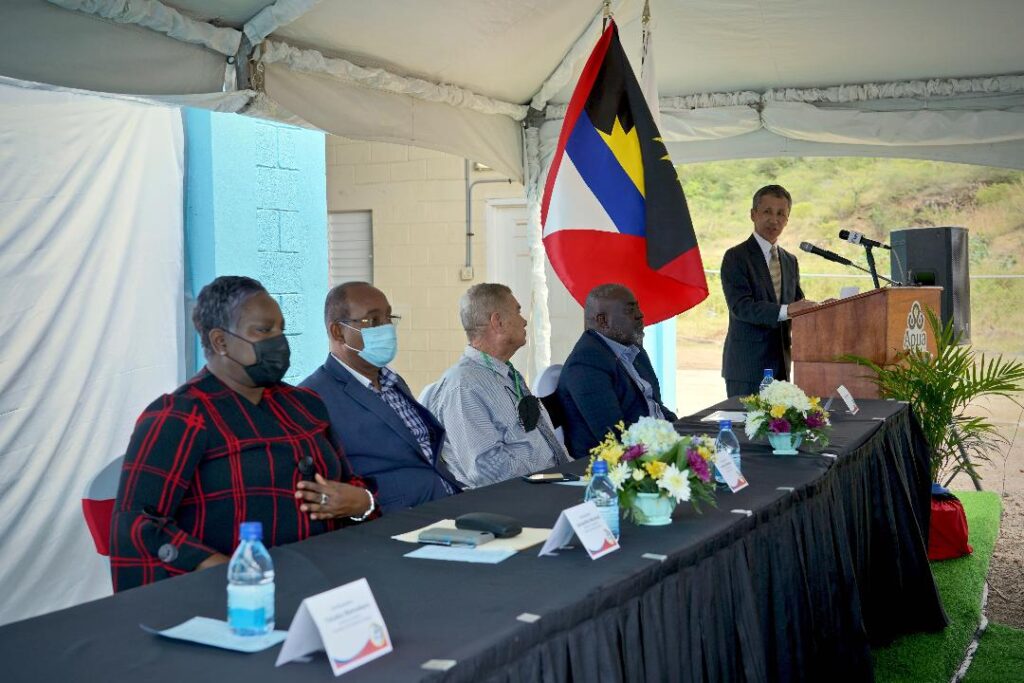 APUA's General Manager Esworth Martin in his remarks noted that 'it is difficult to overstate the
impact of Covid on APUA's resources and plans' but was adamant about fulfilling the mandate of
transforming and modernizing the Water Business Unit in congruence with the Government's
mandate. Mr. Martin also highlighted that a rigorous mainline replacement is also set to commence
pending the arrival of additional high density poly ethylene (HDPE) pipes.

Two additional Reverse Osmosis plants have been purchased through funding from the Antigua
Commercial Bank and are scheduled for commissioning in June and September respectively:
• Installation of Fort James Reverse Osmosis Plant – 500,000 gallons per day
• Installation of Bethesda Reverse Osmosis Plant – 3,000,000 gallons per day

The effects of climate change have caused the scarcity of water to be classified as a global crisis.
We implore all residents to actively engage in water conservation practices, even irrespective that
we are surrounded by seawater. The process of reverse osmosis is a costly method and should be
conserved as much as possible.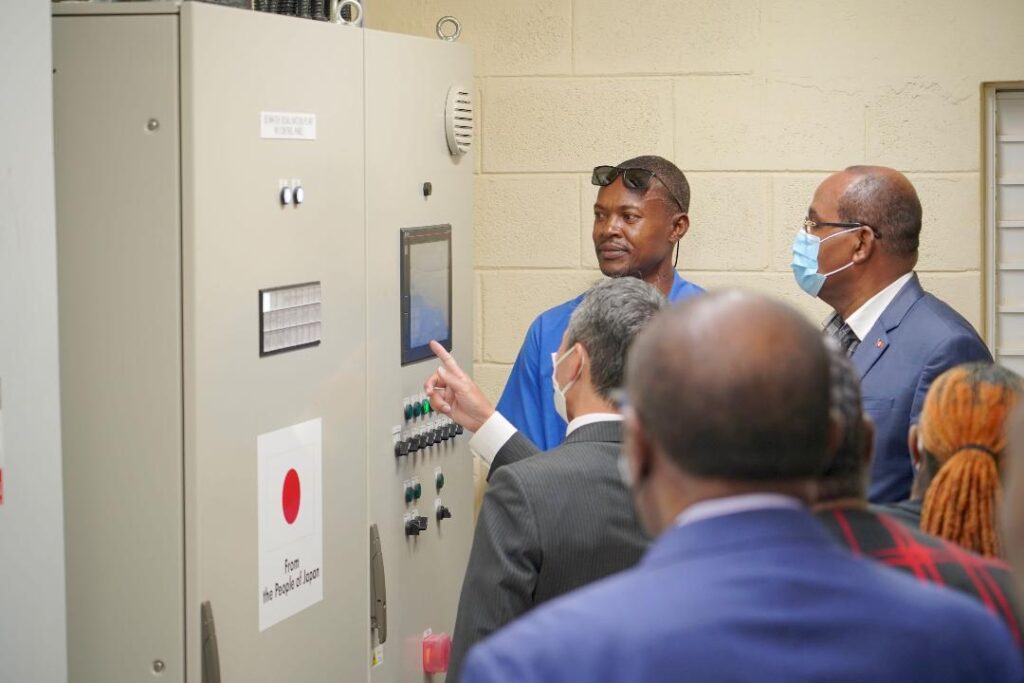 APUA wishes to reaffirm its mandate of providing potable water to its customers and will continue
on its commitment to increase water production and storage capacity meeting and exceeding the
needs of our customers.