Epidemiologist backs Booster shots as she Warns "full" vaccination Not adequate protection in Barbados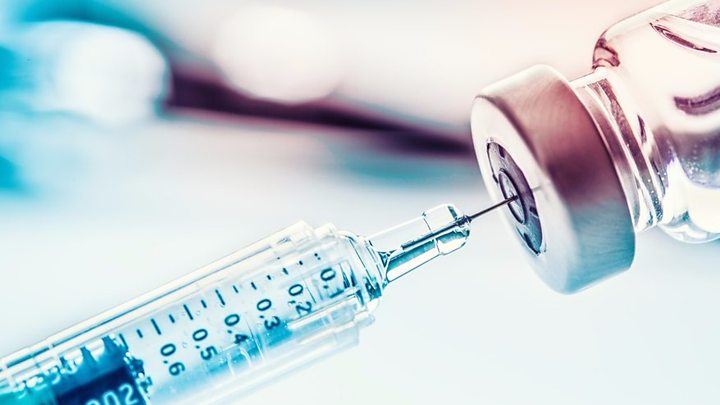 As the number of daily recorded COVID-19 cases spiked over 600 on Wednesday, president of the Barbados Association of Medical Practitioners (BAMP) Dr Lynda Williams warned that neither "full" vaccination nor natural immunity will provide optimum protection from new sub-variants of the virus.
The epidemiologist issued the warning as she also pointed out that people continued to succumb to the virus while others are suffering from its debilitating long-term effects.
The latest COVID-19 update provided on Wednesday indicated that there were 621 new cases recorded from testing the previous day. It was also reported that 152,018 persons – about 56.1 per cent of the total population, or 66.6 per cent of the eligible population (those 12 years and older) – are now fully vaccinated.
However, Dr Williams suggested that the "fully vaccinated" designation may require some adjustment.
"The majority of countries are defining [fully vaccinated] as the two shots whenever they were received, but there are some countries that have decided to treat it like any vaccine and require that vaccines be up-to-date, meaning that you've had the shots and boosters according to what is currently recommended," she told Barbados TODAY.
Earlier this week, local public health officials announced that a second round of booster shots would be made available, despite underwhelming uptake of the first booster doses.
Within scientific circles, it is widely accepted that immunity from the first two doses of COVID-19 vaccinations wanes significantly after six months. Nevertheless, persons who received their first two doses more than a year ago are considered "fully vaccinated".
On one hand, Dr Williams acknowledged that a decision to adjust the designation would have far-reaching implications for many COVID-19 protocols, including those for entry into the country.
But she noted that the refusal to require booster shots for "fully vaccinated" designation would also bear implications for the health of the nation as new sub-variants of COVID arise.
"If [the new variants] are able to evade immune systems, it would mean that having had COVID on one occasion will not protect you from having it again and having the vaccines that we had before may mean that we need more boosters to deal with the sub-variants," the BAMP president said.
"But it's an evolving process and there is no one person or country that has the answers to these things, and certainly other international agencies – PAHO [Pan American Health Organisation], the WHO [World Health Organisation] and any other international agencies – are taking all of these things into consideration, because the pandemic is actually moving faster than we are able to keep up with it," she added.
On Tuesday, Chief Executive Officer of the National Cultural Foundation Carol Roberts-Reifer revealed a change in COVID-19 vaccination and testing requirements for participants in the Grand Kadooment and Foreday Morning jumps in this year's Crop Over Festival.
Fully vaccinated revellers will no longer have to be tested while unvaccinated revellers must present a negative rapid antigen test taken no more than 24 hours before the event.
While Dr Williams said it was too early to make definitive pronouncements on the Crop Over protocols, she maintained that the previous protocol of vaccination and testing "made more sense" given the current vaccine designations.
"To my mind, it would make more sense to make sure that people are vaccinated and tested," said Williams.
"There are definitely implications for that, but because of the ability of that fully vaccinated definition to mean that a person got two shots early last year, that does have implications going forward for where we are.
"Of course, we always said that the vaccine does not prevent you from carrying the virus, it means that you would carry less of it if you are vaccinated. But because of the variation and when people got the vaccine, being vaccinated and tested before events makes more sense," she added.
Dr Williams also recommended that less invasive tests like the anterior nasal swabs and throat swabs be made available to the population.
She stressed that although societies are learning to live with COVID, many are still dying daily while others are suffering from the long-term effects of the virus.
"People are being made unable to work because they have long-COVID and this has economic implications as well. More NCDs [non-communicable diseases] are being diagnosed because people have COVID. There are people who need to be shielded who are being exposed all the time to COVID and they always have the risk of severe disease. So, it's not something that we can just take and shrug over and say 'no big deal'," said Dr Williams.
"It's not just a cold, it's not just a flu. This is something that has implications both now and in the future," she added.
Facebook Notice for EU! You need to login to view and post FB Comments!