Emancipation float parade brings joy, national pride to Jamaicans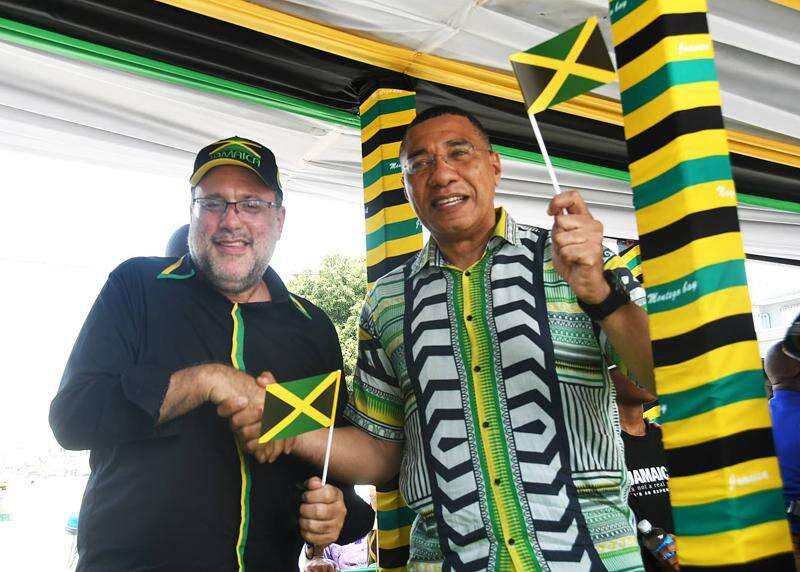 The return of the Emancipation Day float parade on Monday generated excitement and jubilation in Half-Way-Tree, St Andrew, attracting hundreds of people, some from as far as Westmoreland who were adamant that they had to be in the Corporate Area to witness the spectacle.
The parade, which started at Ranny Williams Entertainment Centre on Hope Road, travelled south to Half-Way-Tree, turned onto to Half-Way-Tree Road, then veered off onto Oxford Road travelling along Tom Redcam Drive before turning onto Arthur Wint Drive which took it to its terminus at the National Stadium car park.
It was the precursor to the Grand Gala scheduled for the National Stadium this Saturday, August 6 when Jamaica will officially mark its 60th anniversary of Independence.
At Half-Way-Tree, people gathered in large numbers waving miniature Jamaican flags, jumping, cheering and singing to music thumping from the various floats depicting different aspects of Jamaican entertainment, culture and heritage.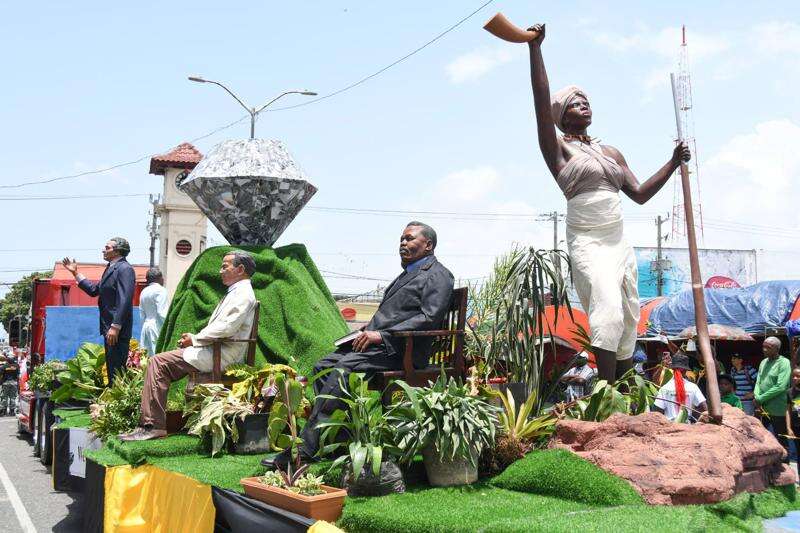 One of the highlights of the morning was the release of doves by Prime Minister Andrew Holness, Opposition Leader Mark Golding, Archbishop of Kingston Kenneth Richards, and other dignitaries as a symbol of peace, love and unity.
Susan Rose of Whitfield Town in St Andrew, who had taken her granddaughter and two great grandchildren to witness the parade, said that, like Jamaica, she will celebrate her 60th birthday this month.
"You see like how mi a 60 this month, the feeling is real. So mi did haffi go fi mi grandchildren and great gran' fi carry them out. Mi can't tell you how happy mi feel fi be 60 and trying to be more," Rose told the Jamaica Observer.
Tivoli Gardens resident Deloris Williams said the occasion was very special as she was celebrating with some of her friends ahead of her 60th birthday on Saturday.
"If I live to see Saturday I will be 60 like Jamaica, so I am very special. Today brings me back to Festival time many years ago. Today brought together real people and real vibes," an excited Williams said.
It was Keisha Senior's first time at an Emancipation float parade and she wasn't disappointed.